This post may contain affiliate links. Disclosure here.
Looking for relaxing hobbies to do at home? Then look no further.
Last week I compiled a list of hobby suggestions for you to explore including active and creative hobbies. Now this week it's time to relax and unwind.
As many more people work from home these days it's nice to take time out and do something you enjoy.
I've started this list with one of my favourite hobbies to do at home…
Mindful Baking At Home
There are so many reasons why you should start baking.
Baking is a great way to show your creative side, make gifts for friends and family, and to relax and de-stress.
Baking is a great stress reliever!
The act of measuring and mixing ingredients can be very therapeutic, and the smell of baking cookies or bread is guaranteed to make your whole house smell amazing.
Who doesn't love the smell of fresh-baked cookies or a warm cake?
Baking can also be a great way to bond with friends and family.
Spending time in the kitchen together can create lasting memories, and shared meals are a great way to connect with loved ones.
So what are you waiting for? Grab your apron and start your baking hobby today!
Taking Time For Reading And Relaxing
There's nothing better than curling up on the sofa with a good book.
Reading is such an enjoyable form of escapism that can transport you into a story and spark so many feelings and emotions.
Reading has been shown to have a whole host of benefits, from reducing stress levels to improving brain function.
And with so many different genres and styles of books out there, there's something for everyone.
If you're looking for a reason to pick up a book, here are just a few of the benefits of reading:
Reduces stress levels.
Improves brain function.
Encourages better sleep.
Increases your knowledge.
Improves mental wellbeing.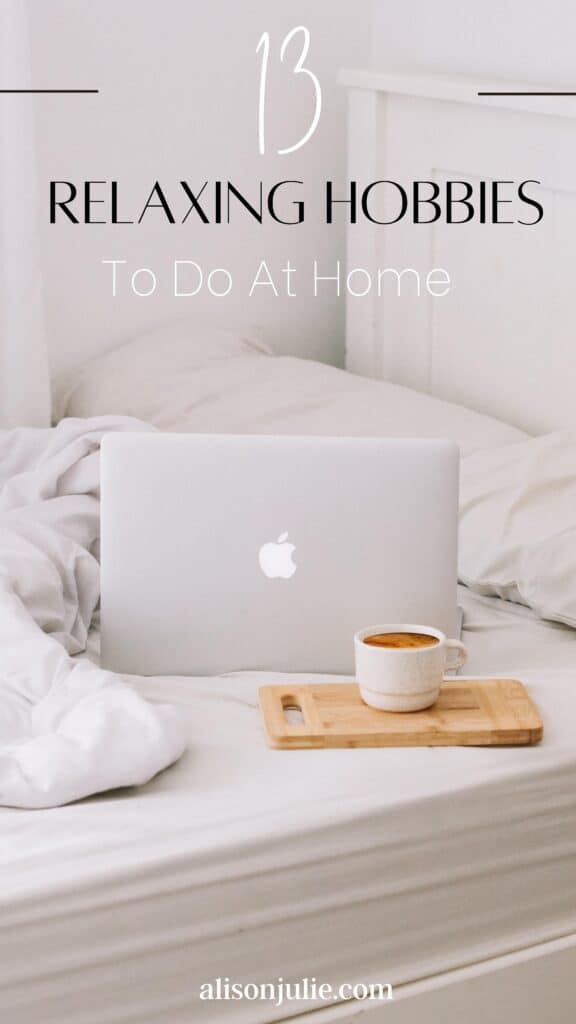 Flex Your Focus With Blogging
If you're thinking about starting a blog, there are a few good reasons to do it.
First, blogging is a great way to share your thoughts and ideas with the world.
It's also a great way to connect with other people who share your interests.
Blogging can also be a great way to promote your business or build your personal brand.
If you're not sure where to start, don't worry.
Starting a blog is easy, and there are a number of different platforms you can use to do it.
But before you start, you might be wondering "why should I start blogging?"
Here are 4 great reasons to start a blog:
1. You can share your unique perspective.
2. You can connect with like-minded people.
3. You can build your professional brand.
4. You can make money blogging!
Slowing Down With Cooking
Do you wish you could make all of your favourite meals at home?
If so, then you should start learning to cook!
Cooking is a great skill to have for many reasons.
It can save you money, help you eat healthier, and allow you to impress your friends and family with your culinary creations.
Plus, it's a lot of fun and can be extremely therapeutic and relaxing.
If you're not sure where to start, there are plenty of resources available to help you.
Everything from cookbooks to cooking classes, and online tutorials.
So what are you waiting for? Off to the kitchen we go!
Host Board Game Nights
This one might be more for the extroverted amongst us, those who recharge by spending time with others.
Nevertheless, board games are making a big comeback!
There's no better way to celebrate this trend than by hosting your own board game night.
Board game nights are a great way to get together with friends, family, or even co-workers and have some fun.
And the best part is that there are now so many different kinds of board games to choose from, there's sure to be something for everyone.
Gather some friends, dust off your favourite board games, and get ready for a night of fun.
Connect Your Community Through Book Clubs
If you find peace by spending time with others, then this could be one of your perfect relaxing hobbies to do at home.
Book clubs are a great way to connect with like-minded people and discuss the books you love (or even the ones you don't!).
They're also a great way to boost your reading list and explore new genres and authors.
Not sure where to start? Here are a few tips on how to start a book club:
Find a group of friends or colleagues who love to read (or who are willing to give it a try!).
Choose a book that everyone will enjoy. This can be tricky, but it's worth taking the time to find a book that everyone will be able to get into.
Set a date and time for your first meeting. Make sure it's a date and time that everyone can make.
At your first meeting, discuss the book!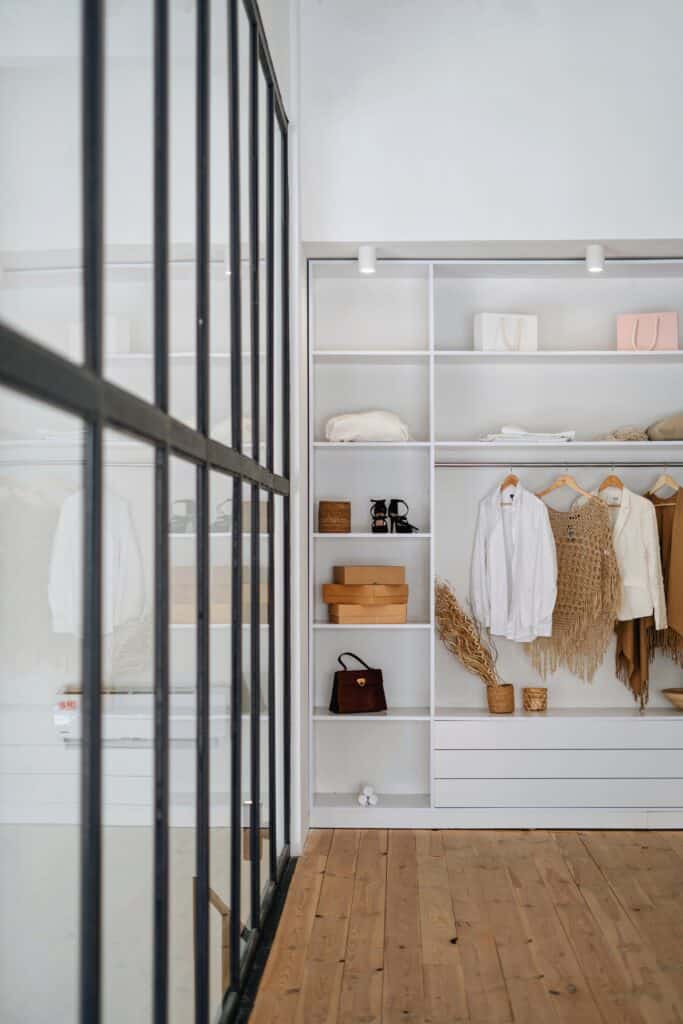 Declutter By Selling Your Old Clothes
We all have clothes in our wardrobe that we never wear.
But did you know that having a good spring clean and decluttering your wardrobe can really improve your mood?
The physical act of sorting through your belongings can be a very mindful process and reduce any feelings of stress or anxiety.
There are a number of different websites and apps that allow you to sell your used clothes to people all over the world.
Not only is selling your old clothes a great way to make some extra money, but it's also good for the environment and pretty fun to do!
Every year, millions of tons of clothes end up in landfills.
But when you sell your clothes online, you're giving them a new life and keeping them out of the landfill.
You might be surprised at how much money you can make and how therapeutic having a clear out feels.
Relax And Reflect With Journalling
This is one of my favourite relaxing hobbies to do at home.
There are so many benefits to journaling, it can help you to process emotions, and give you a creative outlet to express yourself.
If you've been thinking about starting a journal, here are a few reasons why you should go for it.
Journaling can help you understand your emotions and work through difficult situations.
It's a great way to get all your thoughts and feelings out, without having to worry about anyone else.
This can be a huge relief and can help you to work through whatever is going on in your life.
Journaling can also give you a creative outlet.
If you're someone who loves to write, journaling is a great way to channel that creativity.
You can use your journal to write stories, poems, or even just free-writing.
It's a great way to express yourself and explore your creativity.
I talk a little more about journaling here and share my personal experiences with it.
Get the FREE Guide To Journaling.
Sign up to receive this freebie with news and updates.First nameEmail addressSubscribe
Exercise Your Mind – Learn A New Skill
There are plenty of reasons to learn a new skill online.
Perhaps you're looking to move up in your career, or you want to branch out into a new field.
Maybe you're simply curious and want to learn something new.
Regardless of your motivation, there are plenty of online resources available to help you learn just about anything.
Websites like Skillshare and LinkedIn Learning are great resources for this!
One of the great things about learning online is that you can go at your own pace.
If you're a fast learner, you can zip through lessons and pick up new skills quickly.
On the other hand, if you need more time to absorb the material, you can take your time and go at a pace that's comfortable for you.
In addition, learning online can be more affordable than traditional methods like taking classes or hiring a tutor.
Reap The Benefits Of Self Development
Self development has to be one of my favourite and long standing hobbies.
I absolutely love working on myself, reading self development books and listening to inspirational podcasts.
I find it an incredible way to become more mindful of myself and my life.
Self development has the potential to improve your life in so many different ways and it's also a really satisfying journey to go on.
If you're not sure where about to start with self development I think the first step is to think about areas of your life that you would like to improve.
It could be anything from relationships to mindset.
Start by taking notes of the things in this area you would like to work on.
Then by doing your own research you can easily find books relating to that subject.
Relationships is one of my favourite areas to work on as it includes all the relationships you have from family to friends, co-workers and even yourself.
Side note – the most important relationship you will have in life is the relationship with yourself, that could be a perfect place to get you started!
Some of my favourite self development books include:
Get Your Sh*t Together by Sarah Knight
The Anxiety Solution by Chloe Brotheridge
This is possibly one of my most beneficial and relaxing hobbies to do at home.
Learn To Play An Instrument
Is there an instrument you have always wished you could play?
I know for me I would love to play guitar and piano!
Imagine being able to play in your spare time and enjoy the process of learning a new skill.
There are so many free tutorials available online these days (youtube has loads!).
It's never been easier to learn a new instrument and I can bet it's something that would always feel both enjoyable and rewarding.
Growing Your Own – Allotments
This is one of my top relaxing hobbies to do at home and it's one that's also super rewarding.
Allotments have been rapidly growing in popularity over the last few years and have become somewhat of a trend.
Many of my friends and colleagues have joined in on this trend and allocated themselves their own little plot.
But growing your own is something that can also be done at home in a small outdoor space.
Pottering around an allotment, caring for and growing your own vegetables or herbs shares many of the same health benefits as gardening.
Stress relief, immune boost, positivity, and heart health are all great reasons to give it a go.
If you are in England/Wales UK and interested in applying for an allotment space you can apply here via the Government website.
Enjoy Learning A New Language
Learning a new language is easy and fun these days as there are so many apps dedicate to helping you learn.
My favourite that I've used so far is Duolingo, I used this to brush up on my French last year.
For those who are unfamiliar with the app, Duolingo teaches you in a playful and interactive way.
It uses game based lessons to provide entertainment and enjoyment while learning.
It even provides bite-size lessons that you can do just for a few minutes each day.
Final Thoughts
Hopefully by now you've spotted a hobby suggestion that you would like to try.
Having a few relaxing hobbies to do at home can greatly improve your mood and general wellbeing.
Let me know if you start one and keep in touch with how it's going, I would love to hear!
| Related: 9 Creative Hobbies That Can Make You Money
| Related: 7 Active Hobbies To Make New Friends
| Related: Surprising Benefits Of Gratitude Journalling