This post may contain affiliate links. Disclosure here.
If you like the idea of having creative hobbies that can make you money then you are not alone.
For many people it can be one of the main reasons why they start trying out different hobbies in the first place.
Most of us love the idea of making money through our hobbies which is why I have put together this list of creative hobbies that can make you money.
Hopefully one or two will tickle your fancy and get you started on your new side hustle.
Painting
Painting is a great form of art that can be both therapeutic and rewarding.
It can help you to express yourself and explore your creative side.
You can create beautiful pieces of art that you can show to your friends and family.
What's even more appealing about painting, it can help you to relax and reduce stress levels.
Whether you're a beginner or a more experienced painter, painting is a great way to get in touch with your creative side.
Painting allows you to express yourself in ways that words can't describe.
You can paint whatever comes into your mind.
From abstract shapes to realistic landscapes, without any restrictions or expectations.
Painting also has the potential to become a source of income for those who are willing to put in the effort and dedication required for success.
With the right guidance and resources, anyone can learn how to paint effectively and start selling their artwork online or at local markets or galleries.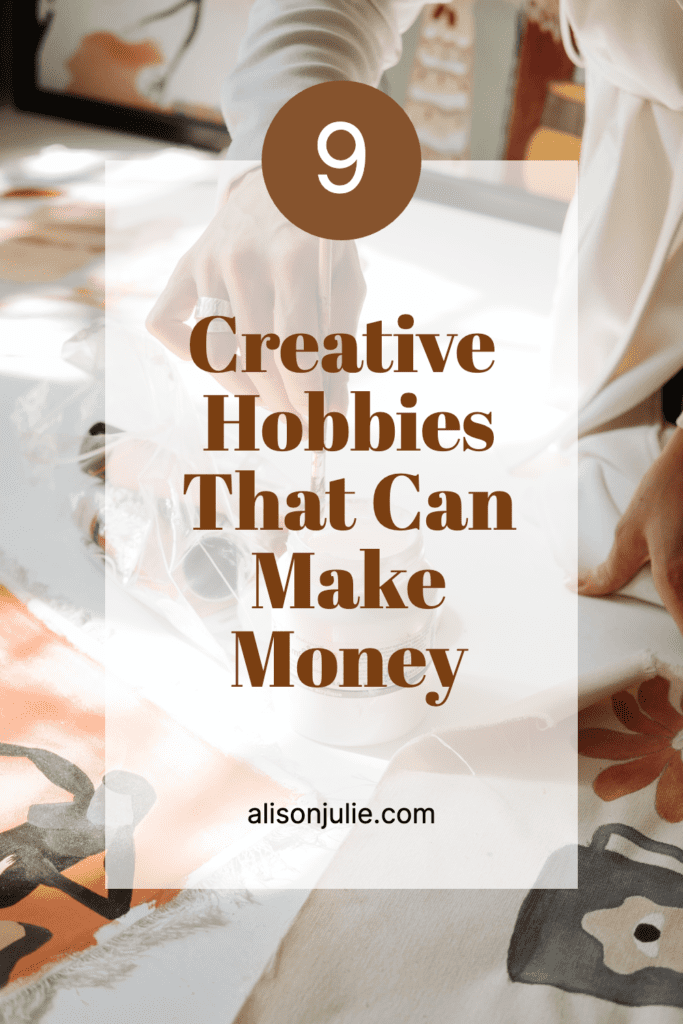 Drawing
Drawing is one of my favourite calming hobbies.
It's something that I never enjoyed much when I was younger, but with age, experience and attention to detail I now love it!
Drawing is not just a fun and creative activity, it also has many benefits that can help you in your everyday life.
Drawing can help you to express yourself better, improve your problem-solving skills, and even increase your focus.
It's an easy way to relax and relieve stress while also giving you the opportunity to explore different ways of looking at the world.
There are many online or in person classes you could try to get yourself started.
Whether you are a beginner or an experienced artist, drawing can be a great way to express yourself creatively and have some fun.
You can find lots of opportunities online to sell your physical drawings, digital artwork or your drawings skills.
You could consider taking commissions for one off pieces or offering your drawing skills out to companies looking for illustrators/designers.
Pottery
When I was around 8 years old I got a pottery wheel for Christmas and it was one of my favourite presents.
I loved spending hours sitting at my little wheel creating messy pots and cups.
Pottery has been around for centuries and people of all ages can enjoy it.
It's a great way to express your creativity and have fun with the process.
Not only can you make beautiful pieces of art, but pottery also helps to improve your motor skills, reduce stress, and provide a sense of accomplishment.
Pottery has grown in popularity so much over recent years.
You can now easily find weekend workshops at local pottery companies or even subscribe to an online pottery business that post out kits to your home.
With the right tools and instruction, anyone can learn how to work with clay and create beautiful pieces of art.
Once you have mastered the skill you could look at either selling your creations or teaching workshops in your local area.
Candle Making
Candles are a great way to create a cozy and inviting atmosphere in your home.
Not only do they look beautiful, they also smell amazing and can be used to relax and unwind after a long day.
With the right ingredients, making candles can be an easy, fun, and affordable hobby that you can enjoy for years to come.
Similar to pottery, it is a hobby that has grown in popularity over the years.
You can now easily find candle making courses and workshops in local areas or online.
There are even online kits you can order and enjoy making candles in the comfort of your own home.
This would be a great way to start out if you are looking to sell your creations.
Practise makes perfect with this hobby and it can be a bit of trial and error in the beginning.
But with each new creation you will master the skill further and could start to create in bulk.
Sales could potentially be through online orders or even in local shops/pop ups/markets.
Creative Writing
Creative writing is a great way to express yourself, tell stories, and develop your writing skills.
It can also be used to create compelling and engaging content that resonates with readers.
Whether you are just starting out or looking to take your writing to the next level, creative writing can help you reach your goals.
From short stories and poetry to novels and screenplays, creative writing allows you to explore different genres and styles of storytelling.
It also helps you to become more aware of the language you use and how it affects others.
Creative writing can help build confidence in yourself as a writer, as well as give you the tools necessary for effective communication with readers.
There are many companies that will pay for your writing services, anything from blogs and social media to informational websites.
You can even offer your editing services and simply edit copy for companies on a freelances basis.
Jewellery Making
Jewellery making is a craft that has been around for centuries and is still very popular today.
For that reason it is one of the easiest creative hobbies that you can make money from.
It is an enjoyable and rewarding hobby that I have often tried out in the past.
Not only can you create stunning pieces of jewellery from scratch, but you can also use your creativity to customise existing pieces.
Jewellery making is also a great way to express yourself and make gifts for friends and family.
It's an affordable hobby that requires minimal equipment and is easy to make money from.
I know a lot of people who have either had or currently have their own jewellery making business (myself included back in the day!).
You can very easily make some beautiful pieces and sell them either on your own website or on Etsy.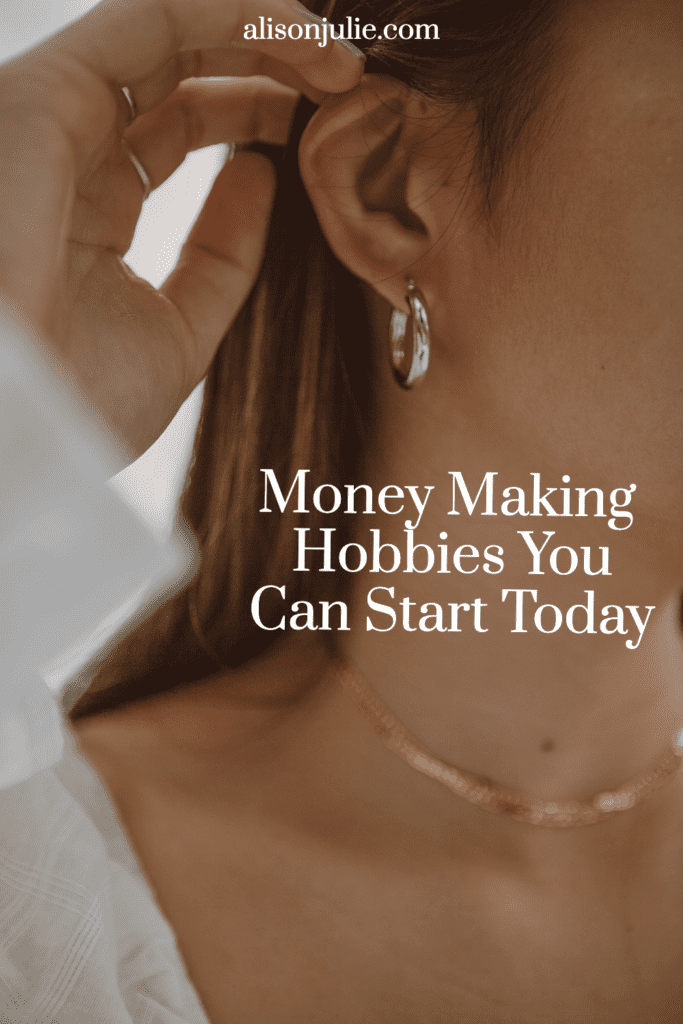 Origami
Origami is the ancient Japanese art of paper folding.
It's a really peaceful and calming activity that everyone can enjoy.
Origami is a great way to relieve stress and anxiety.
It can be used to create both simple and complex designs.
There are many reasons why you should start doing origami.
It is a great way to relax and unwind, and it can also help to improve your concentration and focus.
Origami creations are popular online and can even land you commissions from events companies and creative studios.
Photography
Photography is a great way to capture moments and preserve memories.
But it's also a lot of fun and can be a great creative outlet.
If you're thinking about getting into photography, here are a few reasons why you should go for it…
Photography is a great way to capture memories.
Whether you're taking photos of your friends or family, or documenting a special event, photography is a great way to keep memories alive.
You can even turn your photos into albums or scrapbooks, or make prints to hang on your walls.
Photography is a great way to get creative, but also a great way to make money!
If you're the type of person who loves to capture a moment then why not earn some money as you click away on your camera?
You can experiment with different techniques and styles, and get creative with how you edit and share your photos.
Events companies, studios, stock photo websites, models and entertainers all pay for great photography!
This is probably the most versatile of my creative hobbies here that can make money.
Make Your Own Beauty Products
There are many benefits to making your own beauty products.
Perhaps the most obvious benefit is that you can save money by avoiding expensive store-bought products.
But in addition to saving money, you can also be sure of the quality of the ingredients you're using and customise products to suit your specific needs.
Making your own beauty products can also be a fun and rewarding process.
It's a great way to relax and be creative, and you'll end up with products that are uniquely yours.
A few years ago a friend bought me this book all about how to make your own various skincare/beauty products and I loved it!
If you can master some simple beauty products then you can build on your knowledge and skills to sell them.
This is how a lot of small beauty companies have started out and there's no reason why you can't too.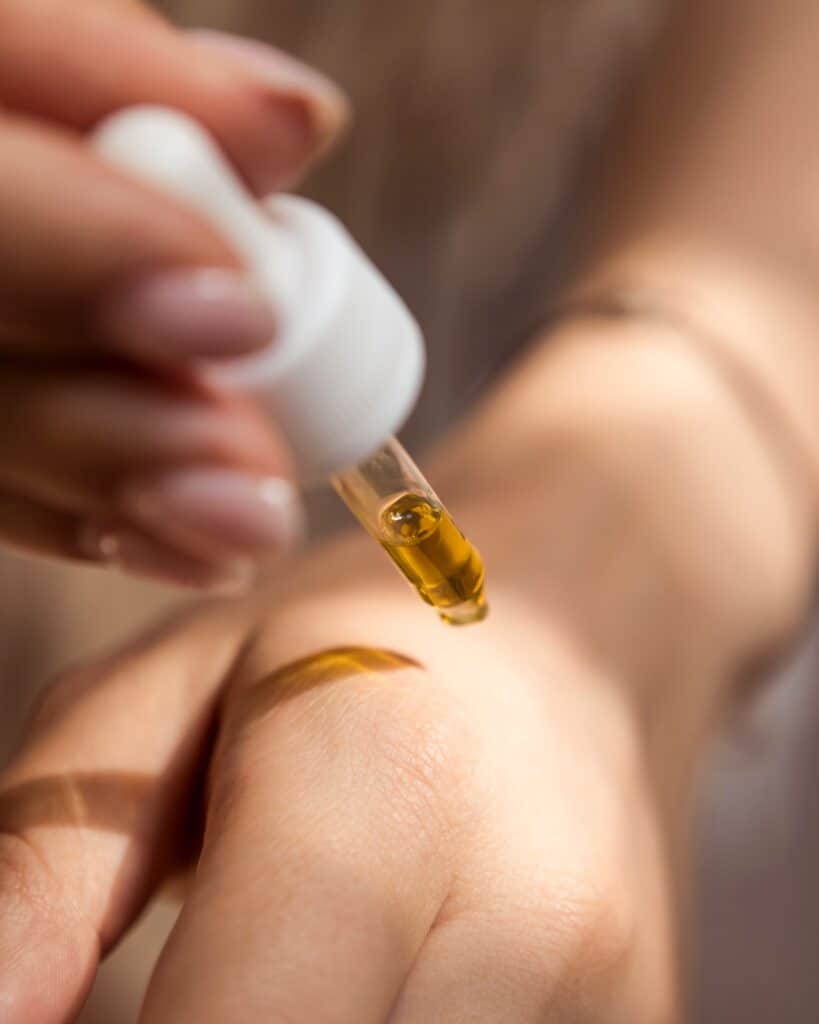 Final Thoughts
I hope I've been able to provide you with some ideas and inspiration for finding some creative hobbies that can make you money.
If there are any that you try please do let me know, I'd love to hear how you get on!
| Related: 13 Of The Most Relaxing Hobbies To Do At Home
| Related: 7 Active Hobbies To Make New Friends