This post may contain affiliate links. Disclosure here.
Eating a low fodmap diet can often feel really challenging, never mind attempting to eat 30 different low fodmap plant foods.
However, research from a 2018 study has shown that people who consume a wider variety of plant foods have a healthier and more diverse gut microbiome. (1)
Other studies have also shown that a diet rich in varied plant foods is associated with overall improved gut health. (2)
Since this information was published, health advisors have been encouraging us to diversify our foods as much as possible.
Most people will know about the traditional fruit and vegetable portion advice increasing from 5 portions a day to 10 portions a day.
But the 30 different plant foods a week advice helps us to think more about the variety of food we eat, rather than the portion amounts.
If you are wondering what this looks like in a practical sense, I've got you covered:
1 portion of a plant food = 1 point
Herbs and spices = 1/4 point
The aim is to reach 30 points by the end of each week.
What Is A Plant Food?
Plant foods are essentially foods that are sourced from plants. For example fruits, vegetables, nuts/seeds, grains, legumes and beans.
Herbs and spices are also considered to be plant foods.
Plant foods are known to be a really important part of a healthy balanced diet.
They contain various vitamins, minerals, fats, fibre, proteins and carbohydrates that our bodies love.
What Does Fodmap Mean?
Fodmap refers to a group of compounds found in food that are thought to contribute to various gastrointestinal issues including IBS.
A specialist diet called Low Fodmap Diet was created by Monash University to exclude foods containing high amounts of fodmaps in order to help improve symptoms.
Once completing the exclusion part of the diet and having identified your food triggers by reintroduction, a personalised version of the diet is often followed.
Due to the exclusions it can be difficult to keep up with a varied diet and this is something I have struggled with in the past with my IBS.
Over time and a little bit of planning I found I was able to reach 30 different plant foods a week low fodmap!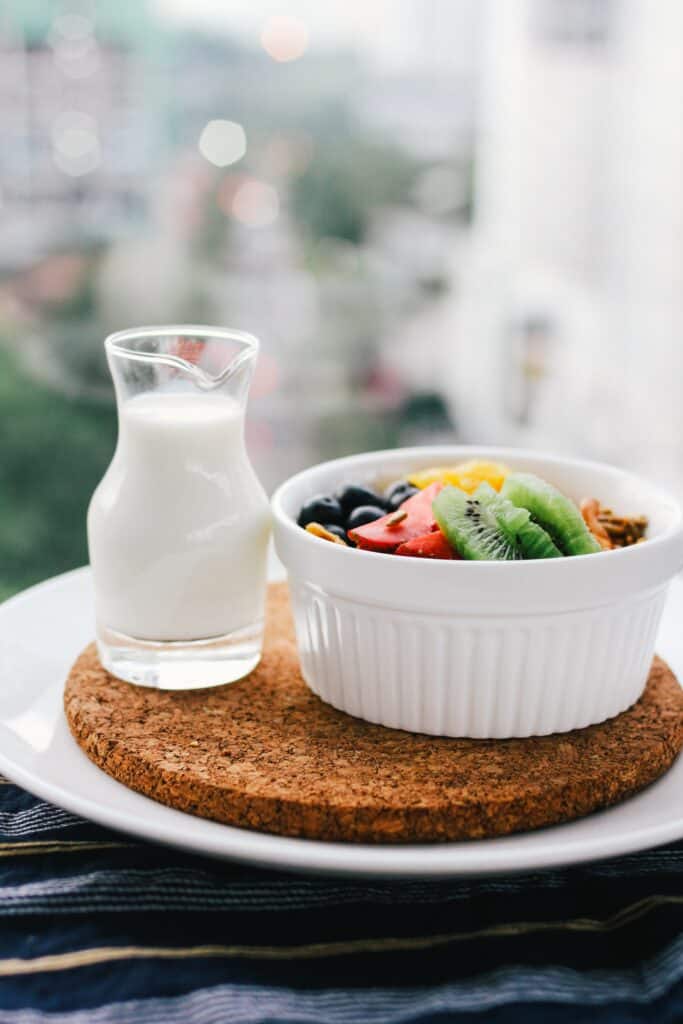 What Plant Foods Are High Fodmap?
According to Monash University, high fodmap plant foods include:
Vegetables
Artichoke, asparagus, cauliflower, garlic, green Peas, mushrooms, onion, sugar snap peas.
Fruit
Apples, apple juice, cherries, dried fruit, mango, nectarines, peaches, pears, plums, watermelon.
Protein
Most legumes/pulses.
Grains
Wheat, rye, barley.
Nuts & Seeds
Cashews, pistachios.
It's important to note that these foods are only the main ones in these categories.
There are in fact many more high fodmap plant foods, however they are only considered high fodmap when they are in certain amounts.
I recommend checking out the Monash University website for more detailed information.
What Plant Foods Are Low Fodmap?
According to Monash University, low fodmap plant foods include:
Vegetables
Aubergine/eggplant, beans (green), bok choy, green capsicum (bell pepper), carrot, cucumber, lettuce, potato, courgette/zucchini.
Fruit
Cantaloupe, kiwi fruit (green), mandarin, orange, pineapple.
Protein
Tofu.
Grains
Amaranth, bulgur, buckwheat, corn, millet, oats, quinoa, rice.
Nuts & Seeds
Macadamias, peanuts, pumpkin seeds/pepitas, walnuts.
The Protein Problem
The protein list here for low fodmap plant foods is obviously very lacking.
For someone who previously didn't eat meat and unable to eat tofu due to my endometriosis, I found this the most difficult area to fulfil.
I did a lot of research and had some help from an NHS dietician who helped me to improve my protein intake.
By combining a variety of low fodmap plant foods that are relatively high in protein I was able to increase my intake.
For example:
Combining quinoa with rice or oats.
Adding peanut butter to protein smoothies and snacks.
Topping salads with mixed seeds.
To make sure you are getting enough protein in your diet it does take a little extra effort but it's so important to do so.
I would always advise getting help from a professional when undergoing a fodmap diet but especially if you are vegan/vegetarian.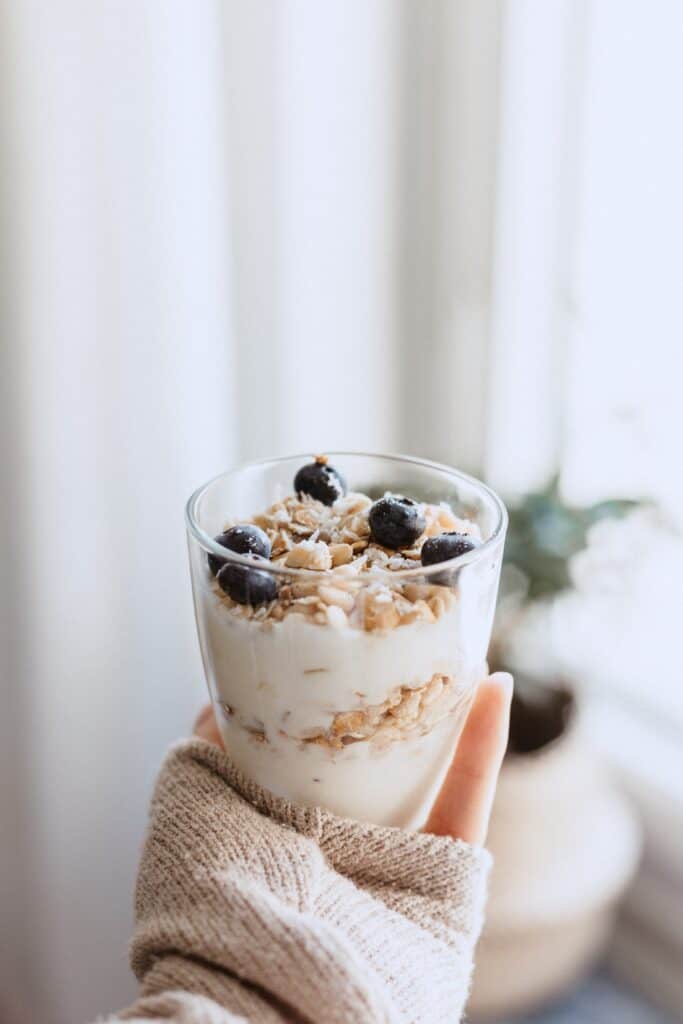 List Of 30 Low Fodmap Plant Foods
Vegetables
Aubergine/eggplant
Beans (green)
Broccoli
Bok choy
Green Pepper
Carrot
Cucumber
Lettuce
Potato
Spring Onion (green part only)
Courgette/zucchini
Cantaloupe
Fruit
Bananas (green, unripe)
Kiwi fruit
Mandarin
Orange
Pineapple
Grains
Amaranth
Bulgur
Buckwheat
Corn
Millet
Oats
Quinoa
Rice
Nuts & Seeds
Macadamias
Peanuts
Pumpkin seeds
Walnuts
Low Fodmap Meal Ideas To Diversify Your Plant Foods
Breakfast
French toast topped with mixed berries, crushed mixed nuts and chia seeds.
Chia seed pudding with peanut butter and banana.
Low fodmap cereal of your choice topped with blueberries, almonds (less than 10) walnuts a brazil nut and chia seeds.
Buckwheat pancakes with strawberries, blueberries, raspberries, chia seeds, and honey/maple syrup.
Chocolatey porridge with mashed banana, peanut butter and cacao powder.
Lunch
Quinoa bowl with roasted sweet potato (no more than half a cup), roasted aubergine, mixed leaf salad, radish and topped with a seed mix.
Quinoa stuffed peppers topped with sun-dried tomatoes and a side of sweet potato mash with crispy kale.
Mixed veggie omelette – try adding diced mixed peppers, spinach, grated courgette, diced potato, chopped tomatoes, and spring onions (green part only).
Vegetable soup – totally versatile so you can add any vegetables you have in. Try potato, broccoli, cauliflower, and carrots. You can also season to your taste with herbs and spices as these will also count towards your plant food intake.
Homemade pot noodle – try making up a jar/container of rice noodles and add in a mixture of any sliced or diced veggies you like. Season to your taste.
Dinner
My sweet and spicy pumpkin soup.
Stir fry with mixed peppers, courgette, green beans, spinach, rice noodles, spring onions (green part only) topped with sesame seeds.
Mixed veggie lasagne, try using carrot, broccoli roasted aubergine and green beans.
Thai Green Curry with spring onion (green part only) broccoli, small amount of baby corn, mixed peppers.
Roast potatoes with sautéed broccoli, carrots, kale, parsnips,
Snacks
Oat cakes with peanut butter and sliced banana.
Mini mezze platter with olives, sun-dried tomatoes, chargrilled peppers, gf pitta with baba ganoush.
Almond muffins with strawberry chia seed jam.
Mixed berry smoothie – try raspberries, strawberries, blueberries and black berries. Blend with your choice of milk and an optional protein powder.
Low Fodmap Salad Dressing Recipes:
Sweet Mustard Dressing
Mustard 1 tsp
Olive Oil 2-3 tsp
Maple Syrup 1/2 tsp
Salt to taste
Lemony Garlic Tahini Dressing
Tahini 1 tbsp
Garlic infused olive oil 1/2 tbsp
Lemon juice 1/4 cut and freshly squeezed
Salt to taste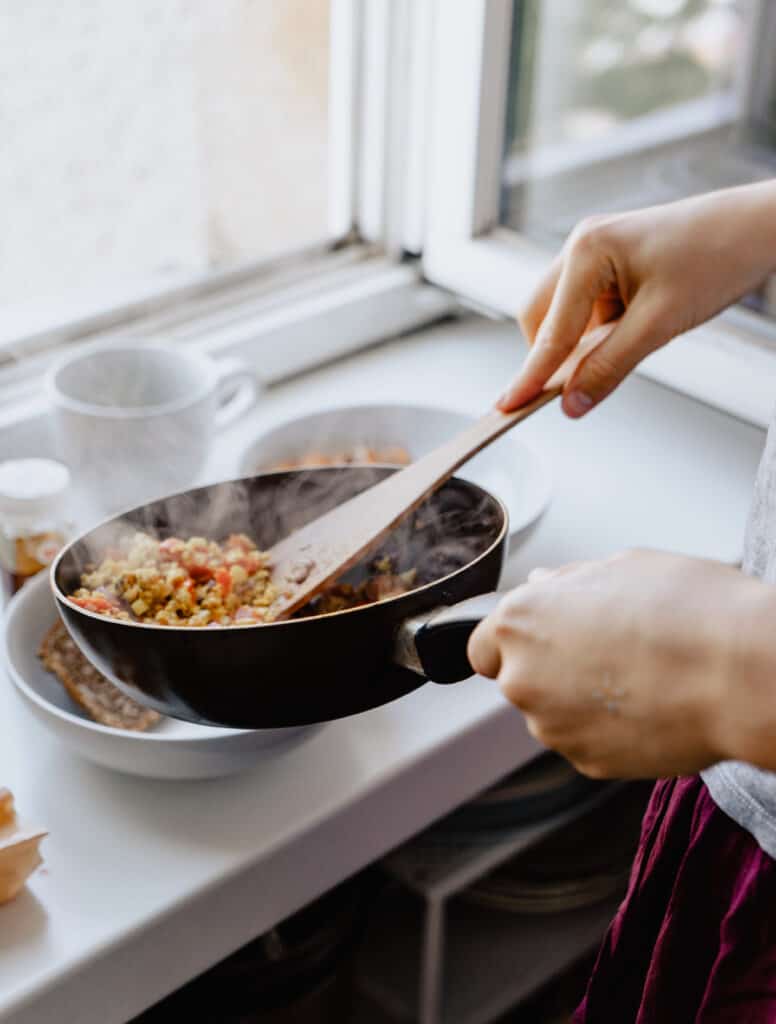 30 Low Fodmap Plant Foods Checklist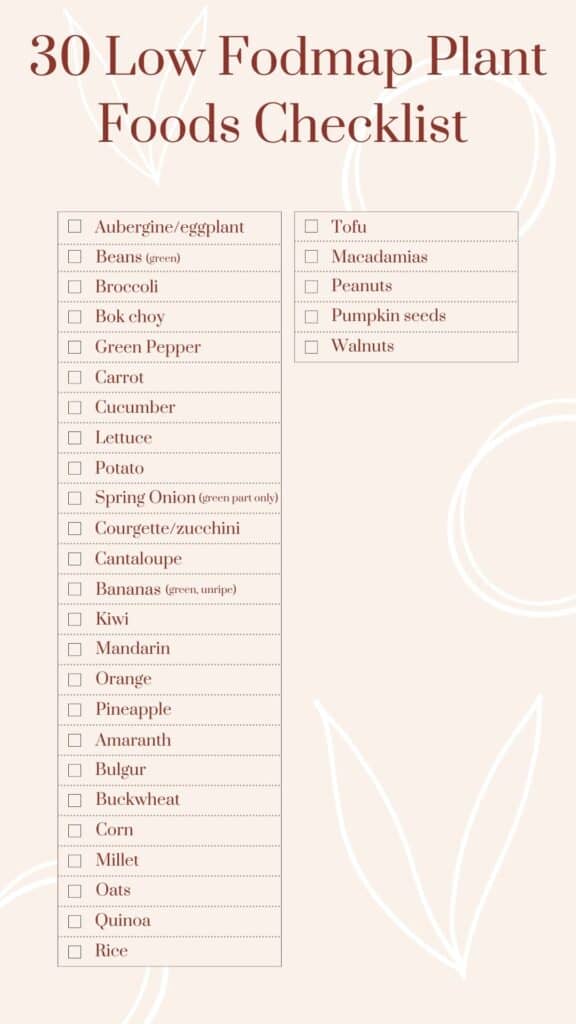 Thoughts And Considerations
When it comes to nutrition there is a never a one size fits all kind of diet. Our bodies and guts are all so varied that it would be impossible to claim anything different.
With this in mind the advice of aiming to consume 30 different plant foods a week may not be suitable for everyone.
The main purpose of the advice to to encourage people to vary their diet as much as they can.
And also to include more plant foods.
It's wise to start off slowly with any diet changes but also steady progress is a good way to help implement the changes.
It could be that you start off simply by adding in 5 new plant foods a week and continue with this until it becomes easy.
Then slowly increase to maybe 8-10 for a few weeks after.
Any improvements with adding in plant foods to your diet is a great positive achievement.
For anyone who suffers with any kind of disordered eating or medical problems, it's always wise to seek advise from a qualified and registered professional before making any diet changes.
Something to also consider is that the research done for this was mainly based on adults in the UK, US and Australia.
For this reason it could be that the 30 plants a week advice isn't applicable or even possible for some people of different ages, economic or cultural backgrounds.
Always take into consideration your personal circumstances and remember that the aim is simply to include as many varied plant foods that is possible for you.
FAQs
Should You Eat 30 Plants A Week?
Recent studies have shown that people who consume a diet rich in varied plant foods (at least 30 different ones a week) have a more healthy and diverse gut microbiome.
Plant foods are an essential part of a healthy balanced diet and have a very high nutrition value.
How Do You Count Plant Points?
Counting plant points is super easy!
1 portion of a plant food = 1 plant point
Herbs and spices = 1/4 point each
Is it OK To Eat The Same Thing Every Week?
The 30 different plant foods a week advice aims to encourage people to vary the foods in their diet.
The more varied our foods is, the healthier our gut can be.
It's not advised to eat the same thing every week.
However you can use the same meal ideas but change up the foods you use in them.
For example one week you could make a carrot and coriander soup.
The next week you could make a potato and broccoli soup.
Maybe one week you could try a courgette based pasta bake and the next week an aubergine based pasta bake.
The possibilities really are endless, just keep variety in mind and have fun with it.
(1) https://pubmed.ncbi.nlm.nih.gov/29795809/
(2) https://pubmed.ncbi.nlm.nih.gov/27110483/