This post may contain affiliate links. Disclosure here.
I've been a fan of Green People for such a long time so I was really excited when they invited me to test out their Aloe Vera range.
Green People were one of the first brands that I came across and tried out when I made my switch to natural products.
For those of you who aren't yet familiar, Green People is a natural skincare brand that has been making products for over 20 years.
I've really enjoyed trying out their Aloe Vera range and I can guarantee that you will too. I would recommend this range to anyone but particularly to those with sensitive skin like me. Particularly if you have to be careful with certain products and ingredients.
Luckily Green People uses the most natural organic ingredients and keeps out the commercial nasty ones like sodium lauryl sulphate (SLS), parabens, phthalates, petrochemicals, alcohol, and synthetic fragrances/colourants.
Oh and not to forget, they never ever test on animals! What more could you want…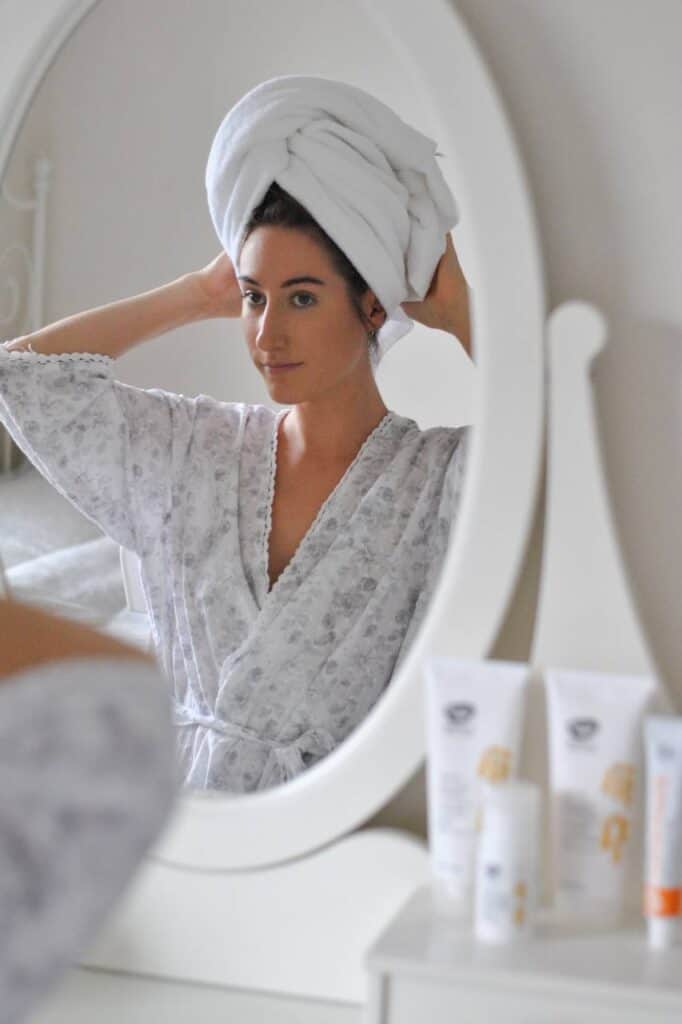 After being on holiday recently I couldn't believe how dry my hair felt, I realised I was desperately in need of a gentle but hydrating shampoo. Luckily I had this one waiting for me when I got home, it honestly rescued my hair!
I really love this shampoo, it has a very mild scent and is the most gentle one I've ever used. It's a dream for my sensitive scalp.
Sometimes trying a new shampoo can be a little risky for me as I'm prone to eczema and dermatitis. Thankfully as this contains so many natural and organic ingredients I didn't have any irritation at all.
As well as this shampoo being so lovely and gentle I was also really happy with how little was needed for each wash.
A small amount goes a very long way. For someone who washes their hair everyday, I was so happy that I was doing a celebratory dance in every shower! 5/5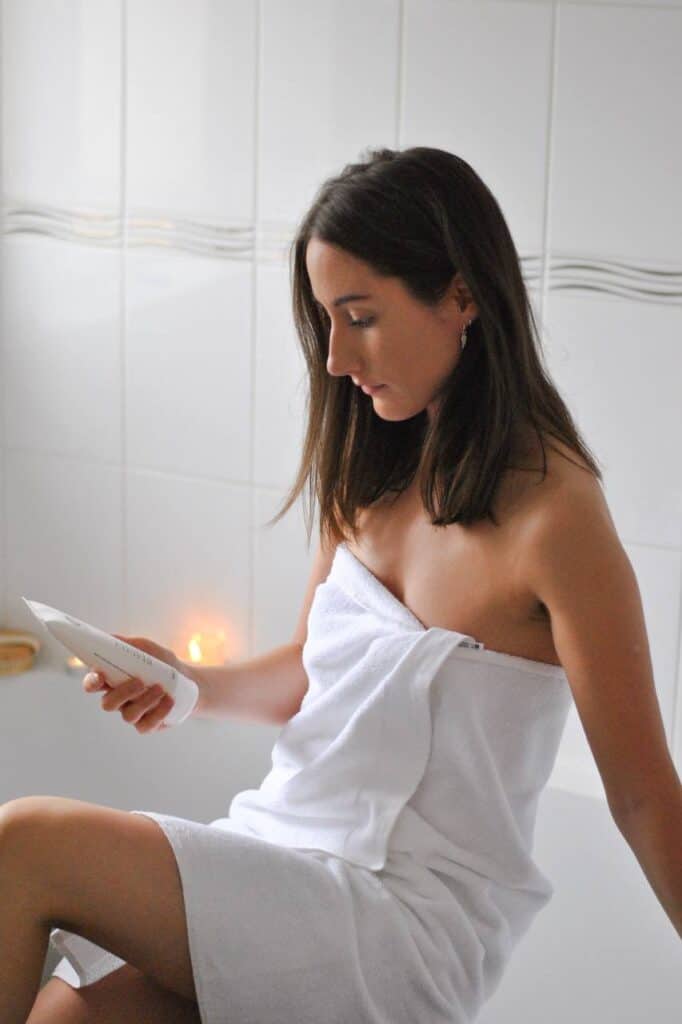 I highly recommend this shower gel if you have sensitive skin like me as it's so gentle with a very mild scent.
With so many natural and organic ingredients this stuff worked beautifully. I found it really soothed my skin after spending a week in the sun (with a little sunburn…oops!)
Similar to the shampoo, only a small amount is needed and it lathers up very nicely.
I accidentally used this on my hair one day mistaking it for the shampoo as the bottles look very similar.
it actually worked really well on my hair so don't worry if the same thing happens to you, you'll still have beautifully fresh hair! 5/5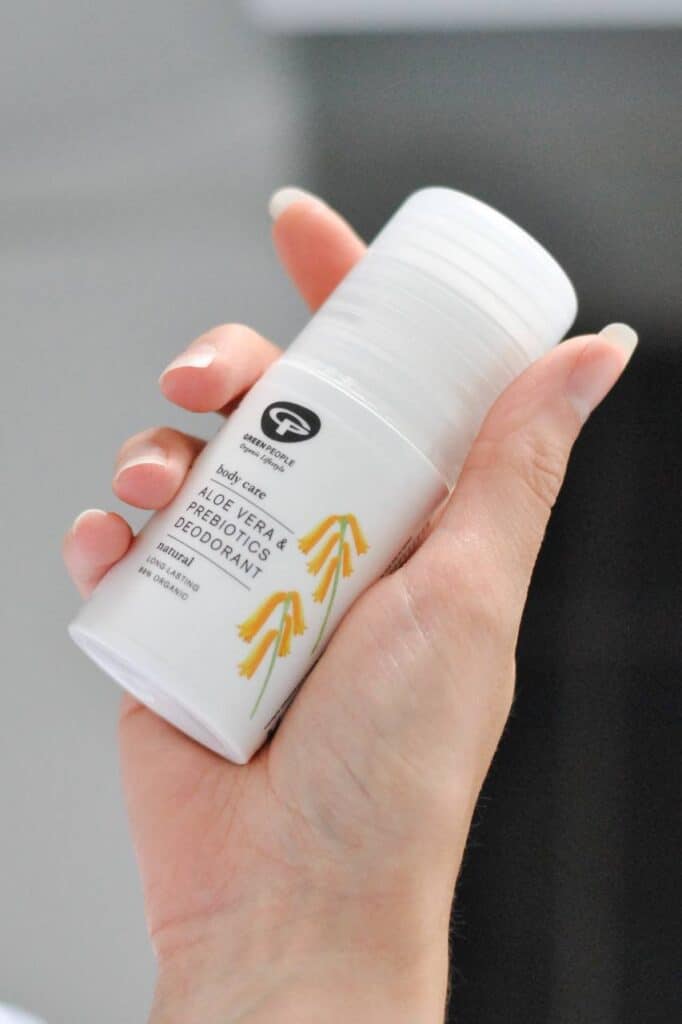 One of the first things I changed when I started my switch to natural products was my deodorant.
It's so important to avoid using ones containing aluminium as it's linked to many cancers, disorders and diseases
if you want to find out more about it there is so much information online that explains the dangers in more depth.
I like to keep a variety of natural deodorants in my bathroom so that I can alternate between them once. This helps to prevent my body getting too used to them so they stay super effective.
I so was excited to add this one to my collection and give it a try.
I really put this deodorant to the test because as soon as I started using it the weather went crazy hot. We had a good few weeks of constant sunshine and heat.
I liked using this deodorant as it felt very light in comparison to some I've used in the past. It absorbed well and didn't mark my clothes. 3/5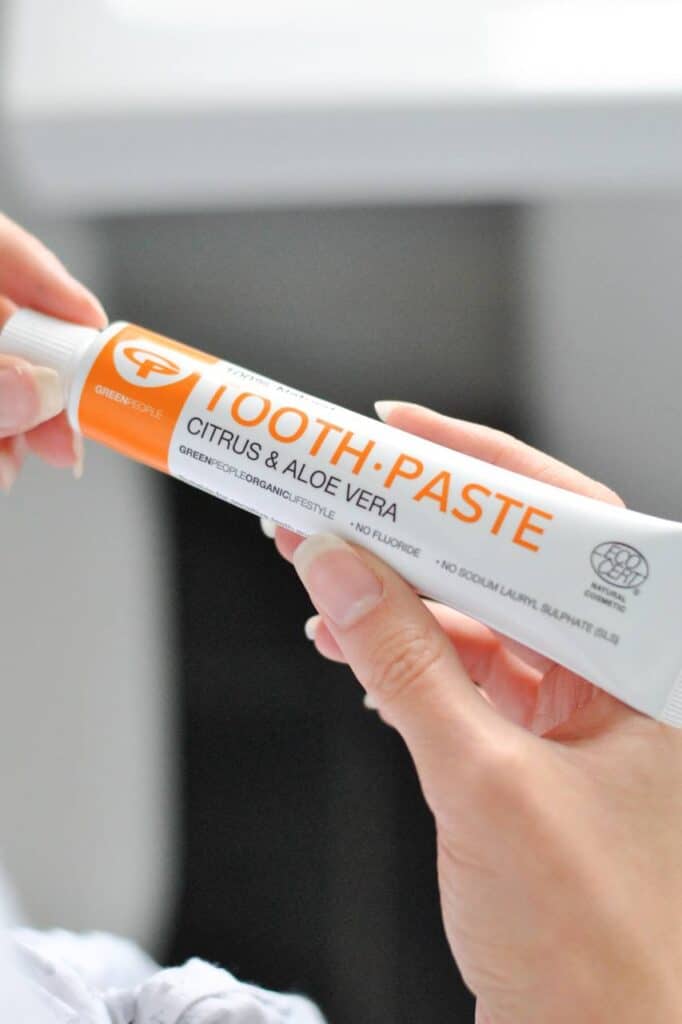 I have to admit I was a little dubious about the citrus in this at first. I'm not a fan of fruity flavours in toothpaste and I really thought I wouldn't like it. I'm glad to say that I was pleasantly surprised.
With toothpaste I tend to prefer ones that contain fluoride. As this one doesn't I saved it for times in-between brushing when you just want to freshen up.
Instead of using it in the morning and before bed, I kept it as a way to freshen up throughout the day. I found it's such a good alternative to chewing gum and mints.
I like to keep this in my bag especially on busy days when I know I will be out all day. Also it's perfect for travelling when you don't feel so fresh after long hours on a plane or in the car.
I found it a good little habit to get into just to swish around my mouth with some water with no brush even needed! 4/5
Discount Code
Hope you have enjoyed this review of the Green People Aloe Vera range and hopefully it has been helpful for those who are yet to try out the products or if you are thinking of switching to greener skincare products. If you are interesting in trying out any of the Green People products for yourself I have a code you can use for 15% off everything, no minimum purchase!
Simply enter at the checkout: GPAJ15