This post may contain affiliate links. Disclosure here.
Green People are a natural skincare company who only use the most kind and gentle ingredients in their products. They are natural, plant based and even organic.
I recently took part in a sensitive skincare challenge with Green People. For the challenge I tried and tested the products from their new Scent Free range.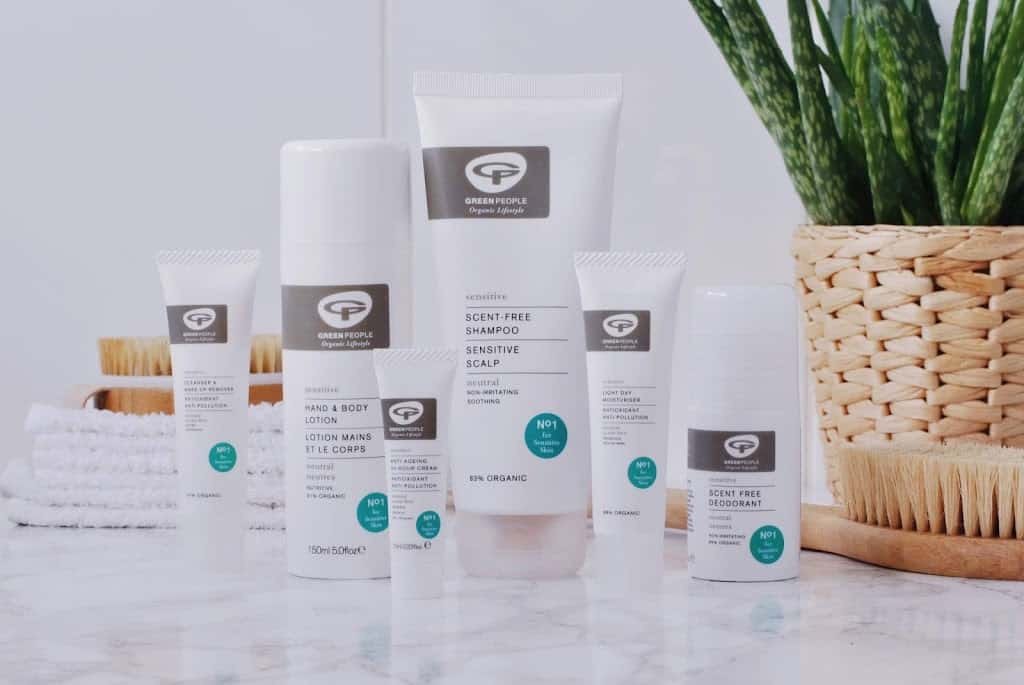 Green People Scent-Free Shampoo
I generally really like Green People's shampoos so I knew this one would be no different. Only a small amount is needed to create a lot of lather and it cleans so well!
I really liked the gentle formula of this as I am prone to eczema and dermatitis, and I didn't experience any irritation from it at all. One bottle lasts months so it's also great value for money.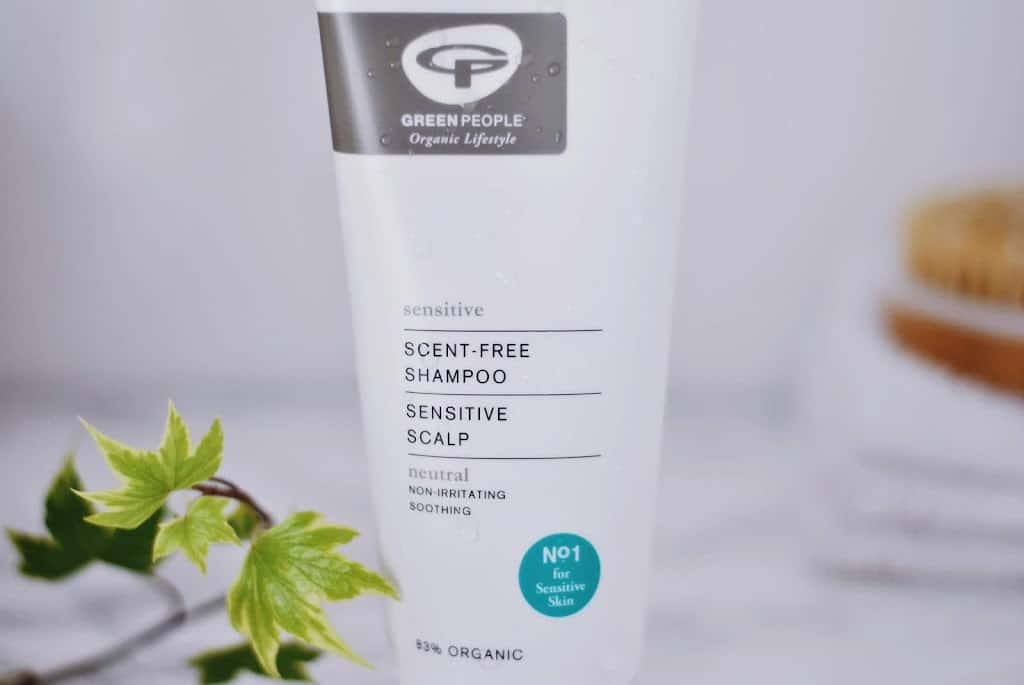 Green People Anti-Ageing 24-Hour Cream
This cream has quite a light feel on the skin but very moisturising. I use it as a night cream but it can be used in the daytime too although I haven't tested it out underneath make-up yet.
I have extremely sensitive skin particularly on my face and have had reactions to some of the most natural products on the market. This product was a dream and caused no irritation at all.
The formula is very mild but works really well and I love the combination of ingredients used in it.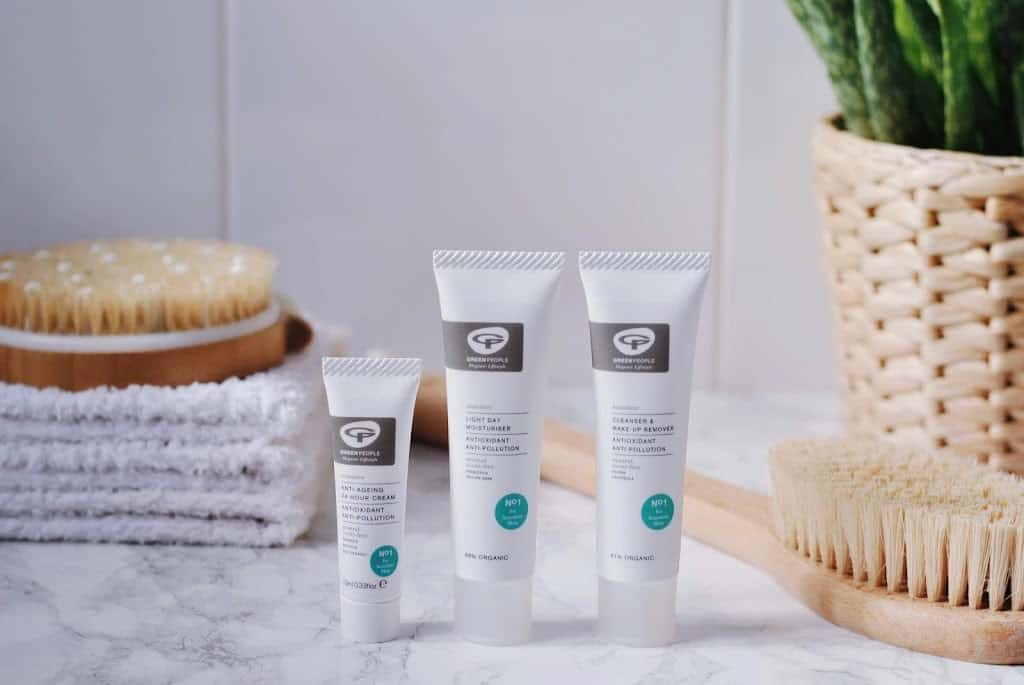 Shop the Anti-Ageing 24-Hour Cream here.
Green People Light Day Moisturiser
I love this moisturiser as it's nice and light for daytime and doesn't leave your skin looking shiny. It does a great job of moisturising and making the skin feel nice and soft.
I use this everyday and find that it works really well underneath make up.
I smooth the moisturiser across my face, neck and chest as a little goes a long way.
It helps to keep my skin feeling really hydrated.
Shop the Day Moisturiser here.
Green People Cleanser & Make Up Remover
I love this cleanser! Such a mild but nourishing formula that doesn't dry out the skin and feels like a moisturiser and cleanser in one.
It removes make up (even eye make up) beautifully and doesn't irritate the skin or eyes at all. My skin feels very hydrated after using this so I would recommend it for sensitive dry skin.
As with the other products, a little goes a long way so it lasts a good while. I like using this with a warm cloth to remove make up every evening.
This is one of my favourite products in the scent free range and I would definitely use it again.
Shop the Cleanser & Make Up Remover here.
Green People Hand & Body Lotion
This was probably my favourite product out of the sensitive scent-free range. I love how this lotion is so mild and completely fragrance free.
Often I find body lotions and hand creams to be quite over powering with fragrance, so for me this was the perfect product. It somehow feels more natural and cleaner without the fragrance in which is why I loved it so much.
The lotion feels light on application but doesn't lack in ability to moisturise. It also absorbs quick and doesn't leave the skin greasy. I would definitely recommend this product for anyone with sensitive skin. Also I highly recommend for those who aren't a fan of fragrance.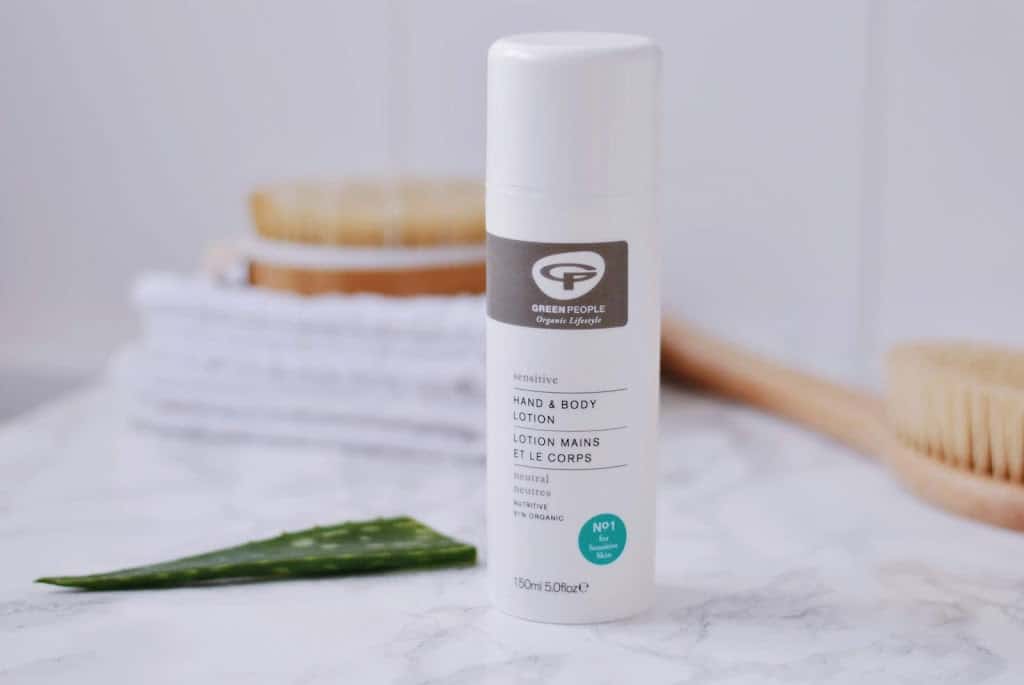 Shop the Hand & Body Lotion here.
Green People Scent Free Deodorant
I must admit I wasn't quite sure about trying a scent free deodorant. Typically deodorants are fragranced, however I was really pleasantly surprised with it.
I'd recently experienced irritation from another deodorant I'd used so it was a good time to switch to something new.
I started using this one and was worried about how my irritated skin would react. Luckily this deodorant didn't cause any discomfort at all and actually allowed my skin to heal which was great.
The product contains probiotics so I'm guessing this is what creates the healing powers! Also it's a great size to pop in your bag and take out with you. Thumbs up from me!
I hope you've found my Green People Scent Free range review helpful.
Green People are a great brand to try out if you are interested in using more natural skincare products as they offer numerous ranges to suit everyone.