This post may contain affiliate links. Disclosure here.
I had the most wonderful time recently at an evening banquet with Deliciously Ella.
Many years ago I started taking an interest in food and nutrition as a way to treat my health conditions.
I found myself desperately trying to find inspiring recipes that weren't overly complicated, used ingredients that I was familiar with and looked tasty.
Let me just say that this was no easy task.
Many of the recipe books I found used a ton of confusing ingredients, no imagery, and quite frankly sounded awful.
When I first stumbled across the Deliciously Ella blog I finally found what I'd been looking for.
Simple ingredients? Check.
Beautiful food photography? Check.
Plant Based? Check, check and check!
Not only that, the recipes were made by someone who was relatable and clearly very passionate about food.
Finally there was somebody who made me feel normal to be cooking kale when everyone else was tucking into their Big Macs.
Since then I have been following Ella on her journey from her blog, to books, opening delis and launching products.
The Banquet Begins
Last weekend myself and 50 guests had the absolute pleasure of dining with the lovely Ella Mills (Deliciously Ella).
The evening kicked off with a talk from the award winning food blogger where she spoke all about how her business started.
She explained how it rapidly grew, future plans, and her own personal thoughts and insights into health, diet and social media.
Shortly after we had a Q&A session.
Ella answered all our questions very honestly and openly with the warmest sense of humour.
Later in the evening we heard from the head chef who talked us through all the amazing ingredients in the meals.
All of which stayed true to Ella's lifestyle of plant based, gluten and dairy free goodness.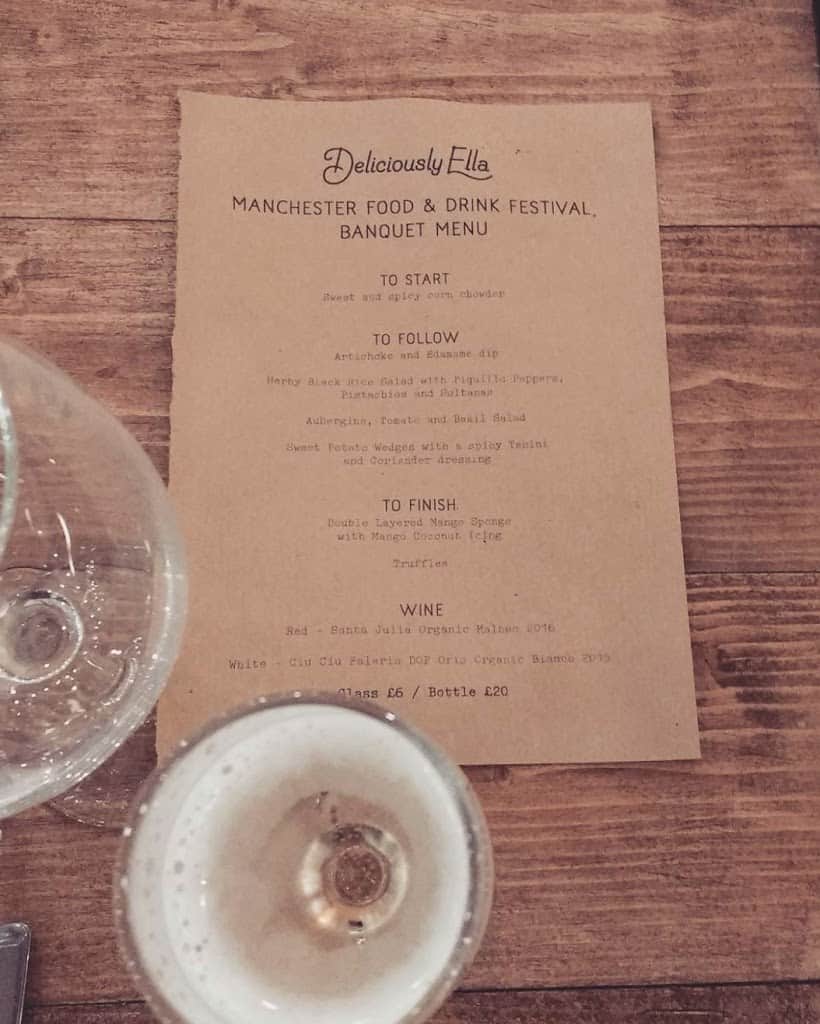 The Food
The banquet was served on beautifully dressed wooden tables.
We started the evening off with the most amazing Sweetcorn Chowder.
This was the first time I had tried any kind of chowder and it certainly won't be the last.
I have honestly been googling chowder recipes everyday since!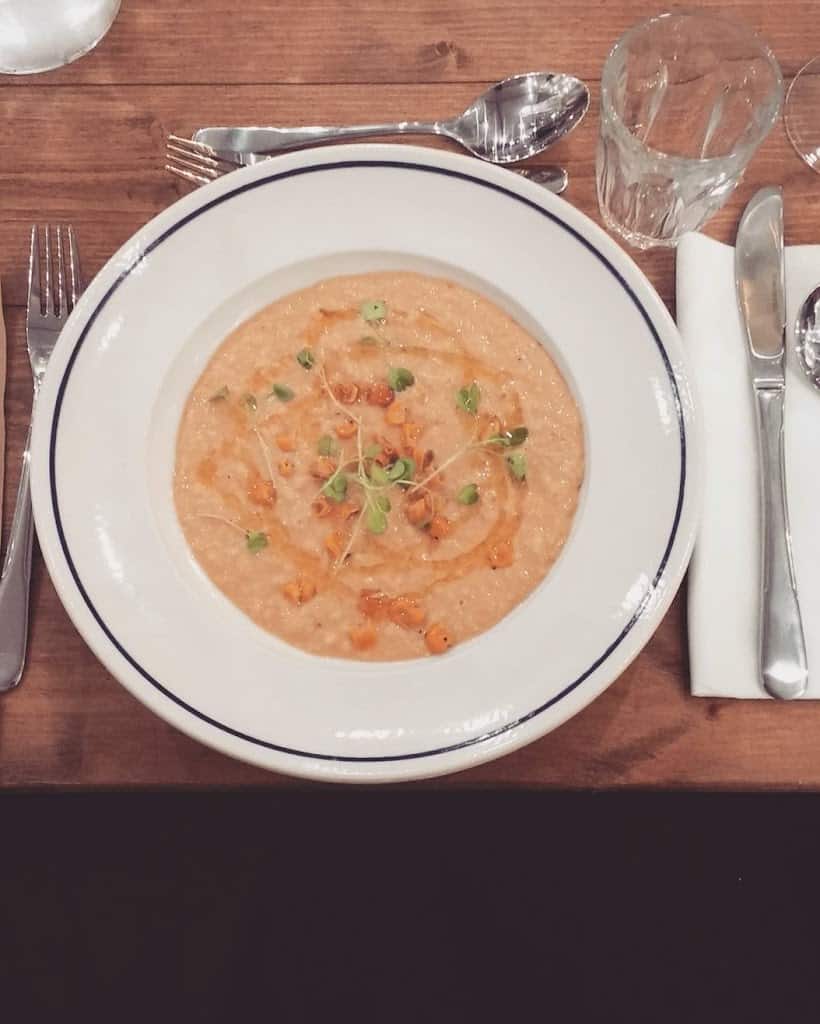 The main course was served family style on large serving plates to share.
I loved this idea as it really got everyone interacting and gave the whole evening a warm and friendly feeling.
It was so nice getting to know everyone and it has made me want to try more banquet style meals in the future. 
The main course included:
Sweet potato wedges with a tahini and coriander dressing
Aubergine with tomato and basil
Black rice salad with peppers, pistachios and sultanas
Artichoke and edamame dip
My favourite was the black rice salad.
With so many amazing flavours going on I could have ate the entire plate myself!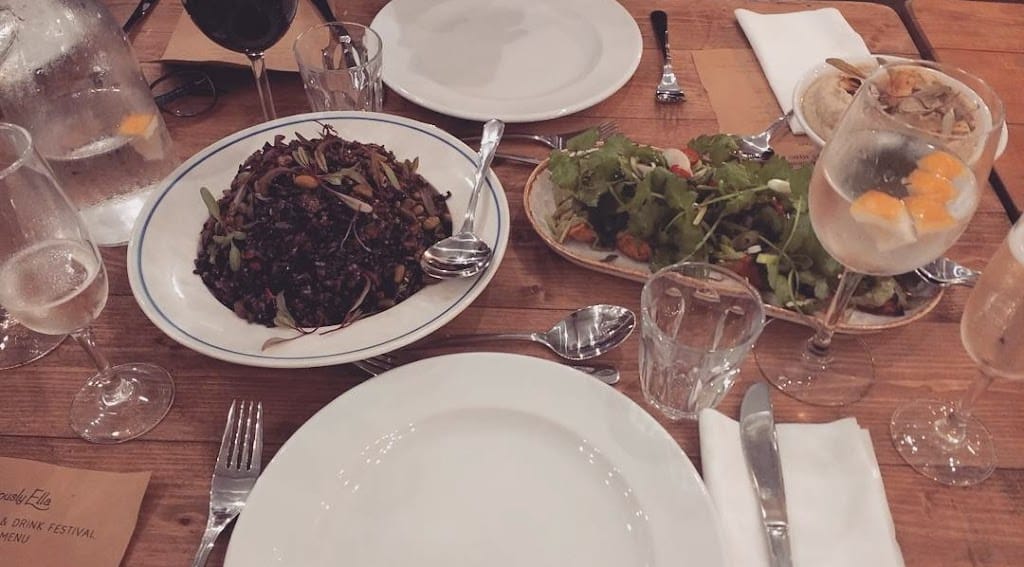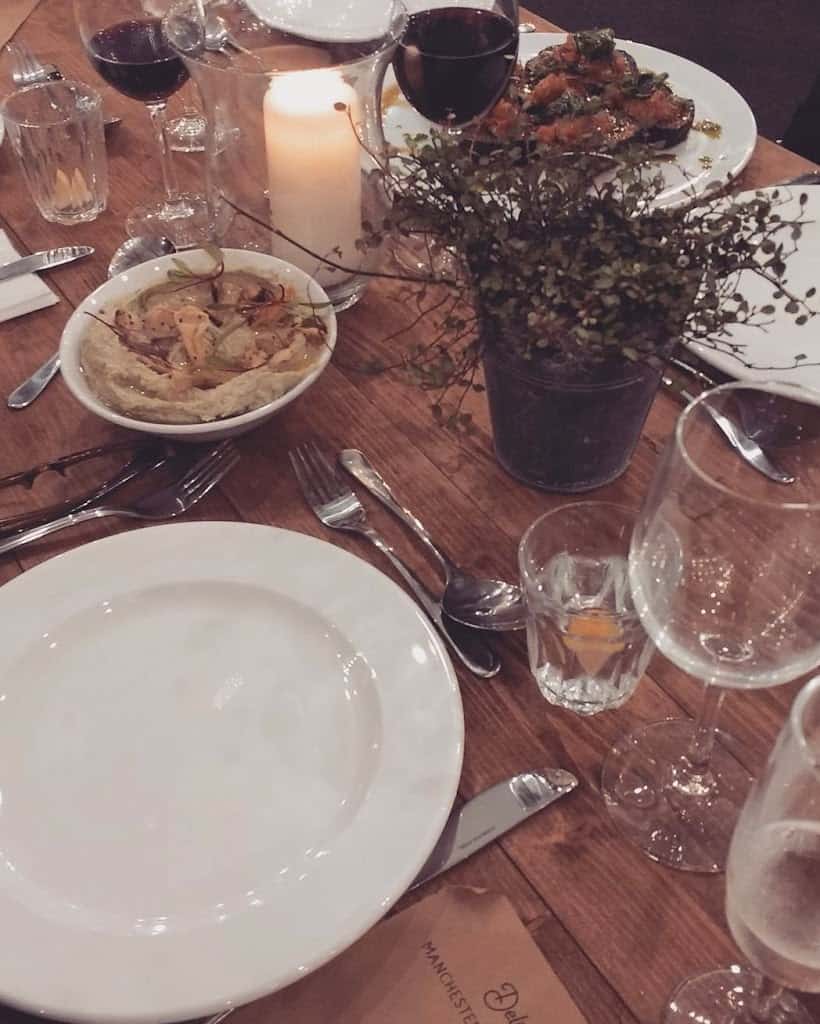 Dessert was a Mango and Coconut Sponge Cake.
It was decorated beautifully with the prettiest edible flowers.
And as a final treat we were then served the lightest and most delicious chocolate Truffles to finish the evening.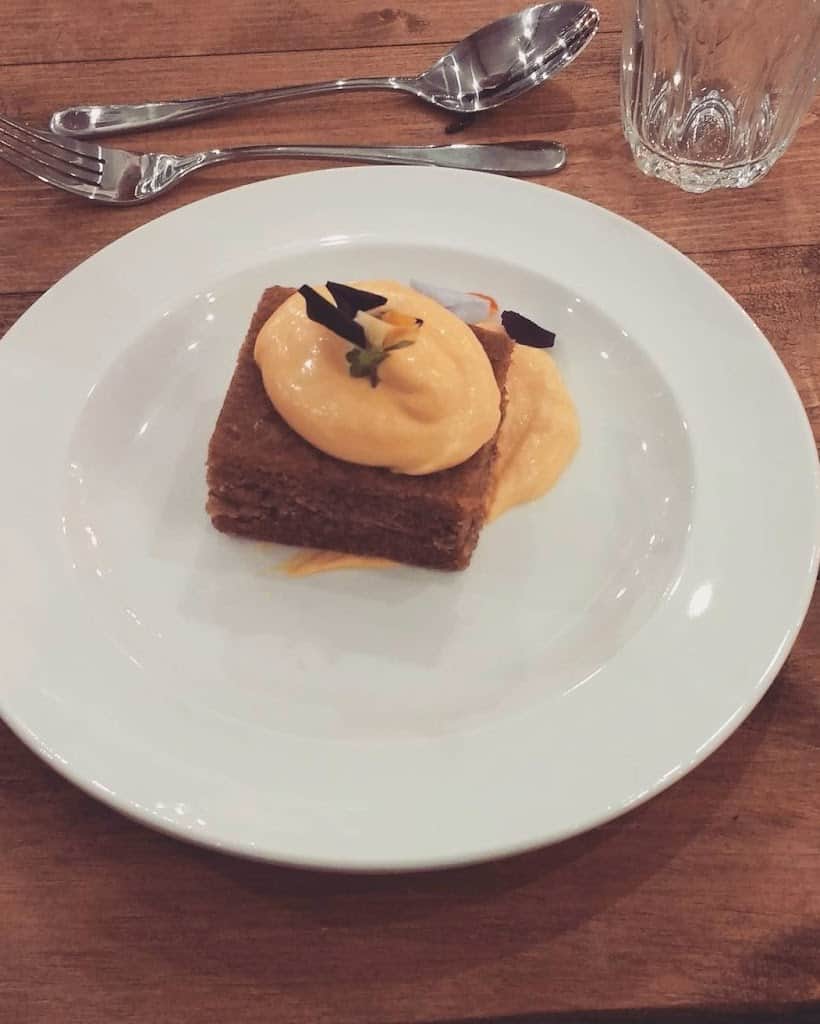 All in all it was a throughly enjoyable night with great company and delicious food.
I can't think of a better way to spend a Saturday night than having an evening banquet with Deliciously Ella.
Thank you to Ella and her team for hosting the banquet.
I hope to make it to the next one.
If you are thinking of going to one of Ella's events I couldn't recommend it more.
There are usually lots of Supper Clubs and Banquets that you can get tickets to via her blog.
Once again thank you for reading and I hope you enjoyed the post!