This post may contain affiliate links. Disclosure here.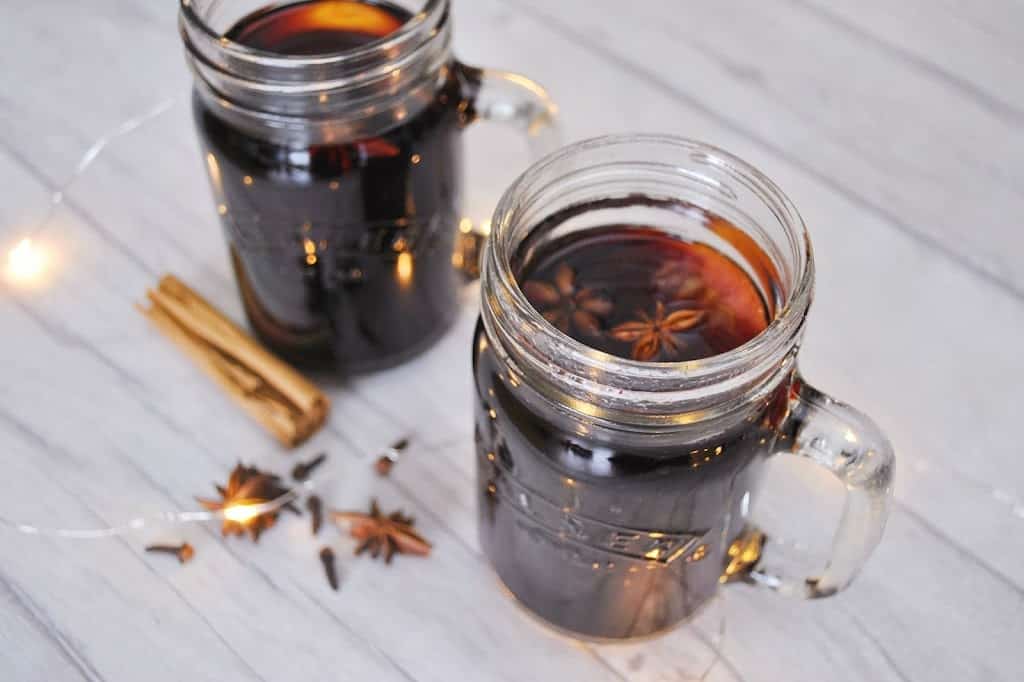 For me, there really isn't a more festive drink than mulled wine.
So I'm very excited to share with you my own festive mulled wine recipe.
I love the simple process of making it and how it fils your home with a beautiful festive aroma.
It always reminds me of Christmas markets and getting cosy in front of an open fire.
I love the flavours, the smell and it even looks delicious and festive!
This year I decided to make my own version and although I'm not a big drinker I have made the alcoholic version rather than non alcoholic.
There are some great recipes online for non alcoholic mulled wine but it is just a really simple swap. Use a berry fruit juice in place of the wine, and voila!
This recipe is also quite versatile so feel free to play around with the quantities to suit your own preferred taste.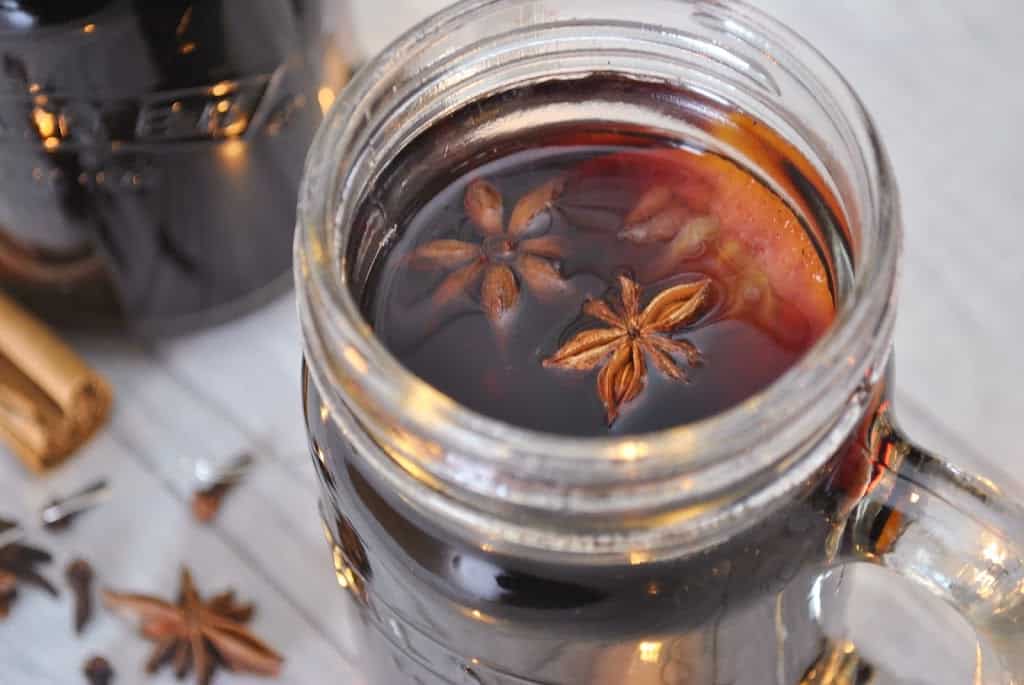 Ingredients (Serves 2)
250ml Red Wine
2 Large Slices of Orange
2 Cinnamon Sticks
4 Star Anise
5 Cloves
2 tsp Honey/Maple Syrup
Sprinkle of Vanilla Powder
Method
Add all ingredients to a saucepan and heat for a few minutes making sure it doesn't bubble or boil.
Pour through a strainer and serve. Feel free to add the orange slices, cinnamon sticks or star anise for the finishing touch. Enjoy!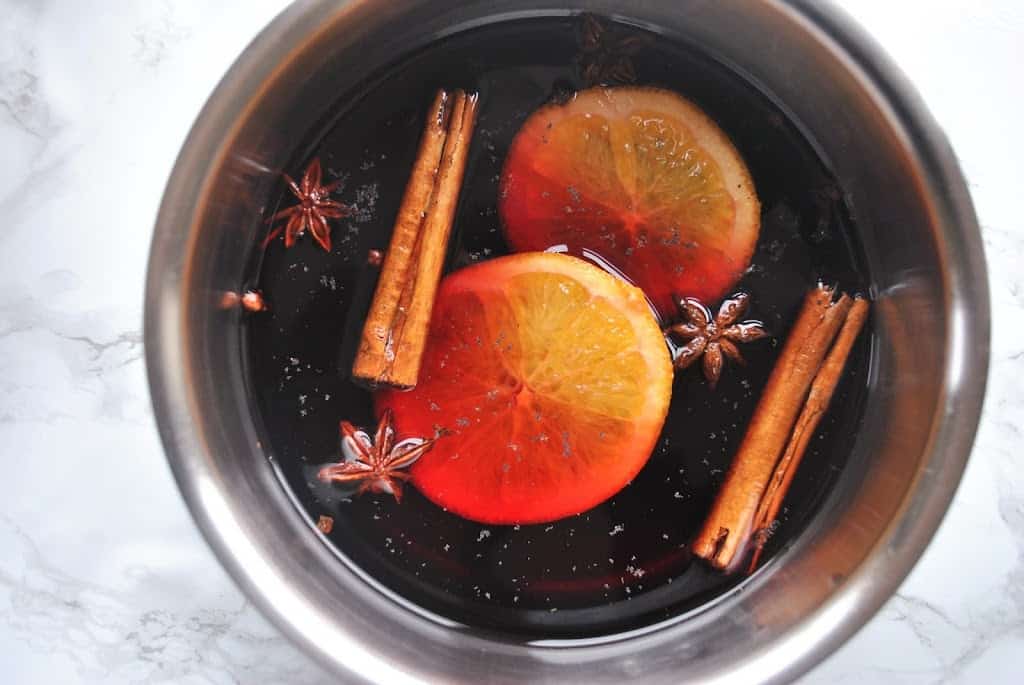 Let me know in the comments if you try my festive mulled wine recipe.
I can't wait to see if you love it as much as I do.
Also feel free to share if you swap any ingredients or add anything in.
I love to try out different variations too!