This post may contain affiliate links. Disclosure here.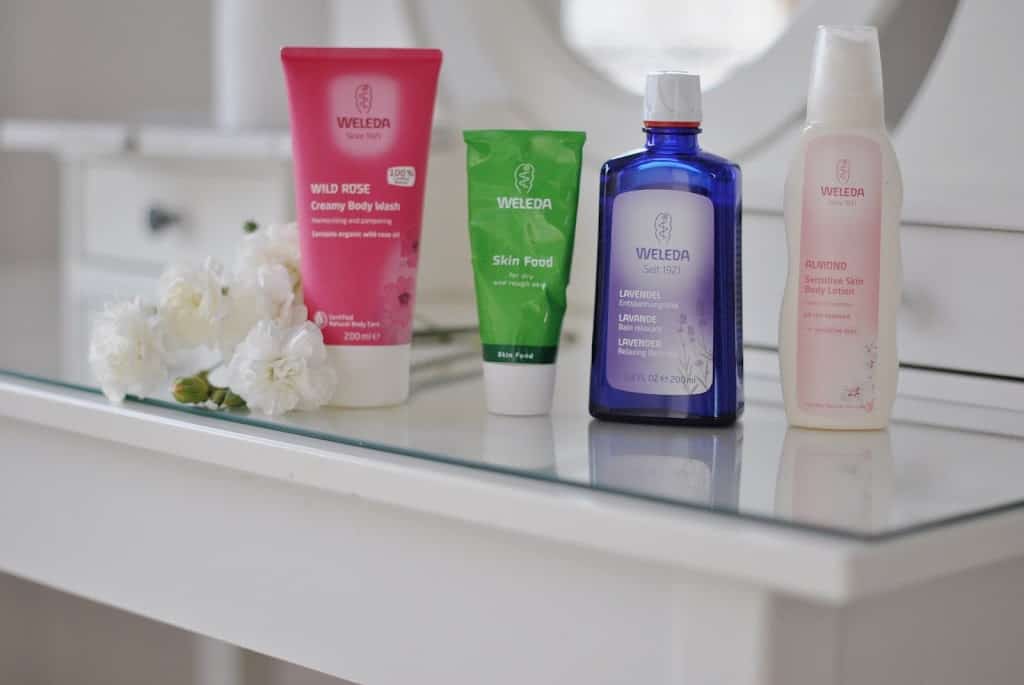 Truly, one of the best affordable non-toxic skincare brands out there has to be Weleda.
About a month ago I had a bit of a mini Weleda haul while shopping on Naturisimo. I decided to buy some products that I'd been wanting to try for a while.
I love the ingredients and values of Weleda and this was the first time I'd tried anything from their range.
I've had so many questions from people wanting to know what I thought of these products and if I would recommend them.
I decided to put all my reviews and opinions together here.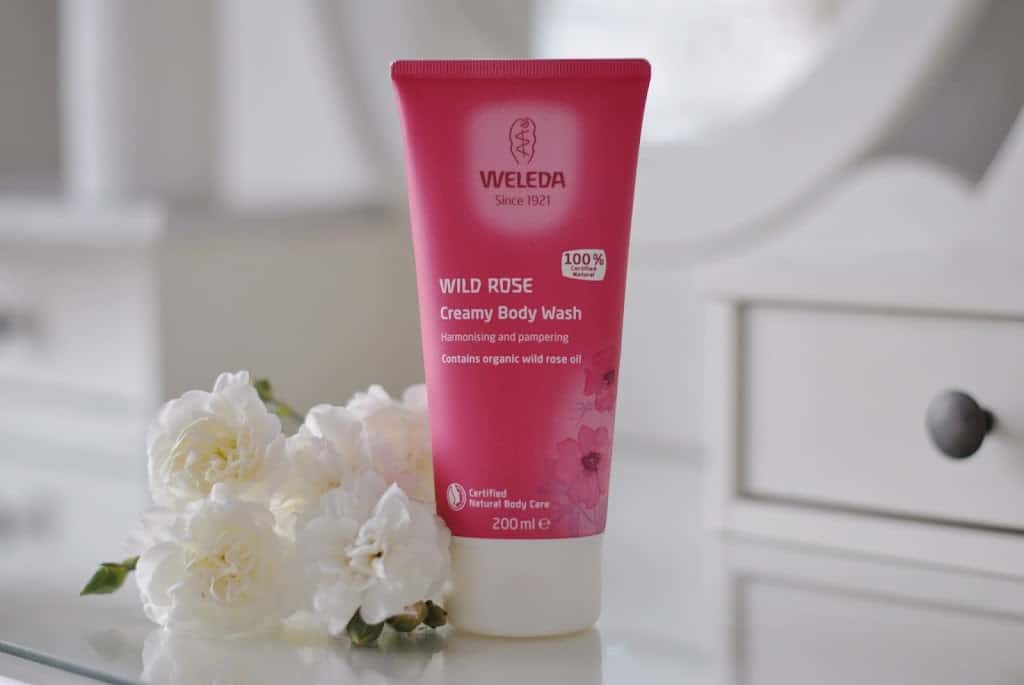 Reading the reviews of this product I was so excited to try it. I'd been wanting a really moisturising body wash for so long and hadn't come across one so far.
I loved the smell of this, it's a very floral scent but not too overpowering. It very subtly lingers on your skin after using it.
When I first used it I noticed it has a really creamy formula, this gave me high hopes for it's moisturising skills!
This bottle lasted me about 3 weeks and during that time I did notice that my skin felt a lot softer and smoother..
I think this is a lovely product, the scent is yummy and it will make your skin feel silky!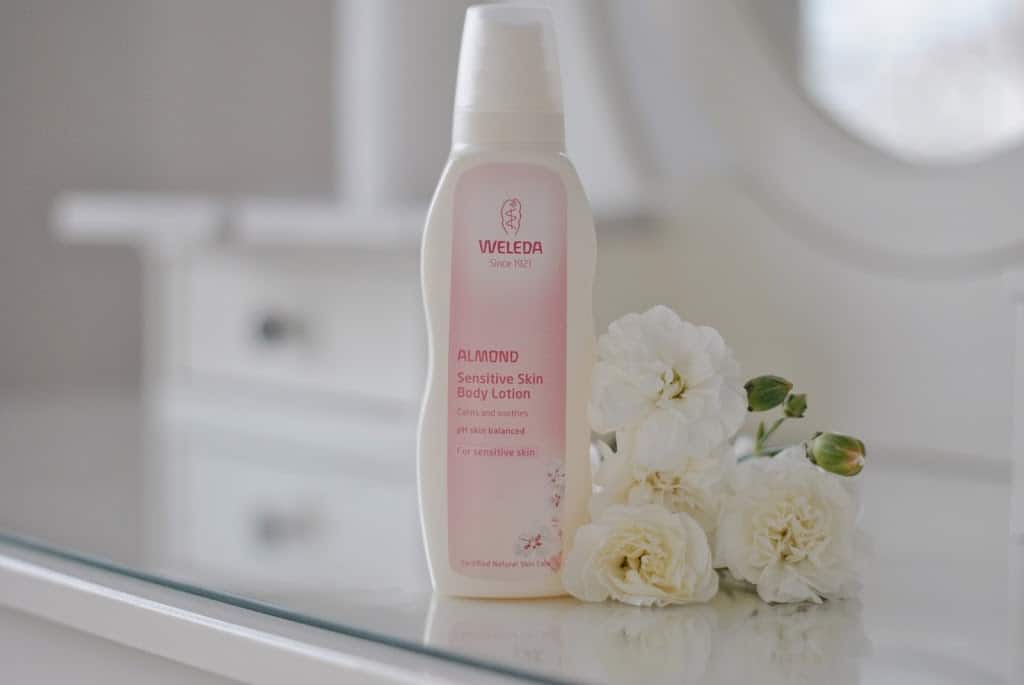 I suffer from dry, sensitive skin and always try to use the most natural products I can find. I am forever on a quest for a gentle, natural moisturiser but one that works miracles on dry skin.
Let me tell you this is no easy quest. This lotion however was one of my favourite finds!
The product says to be a particularly mild formula for sensitive and irritable skin. It claims to restores the skins natural PH balance while providing long lasting moisture.
I can actually say that this was one of the nicest moisturisers I have ever used. The scent is very mild and almost reminds me of coconut milk.
I enjoyed using this straight out of the shower after after using the Weleda Creamy Body Wash. The combination really did leave my skin feeling dreamy.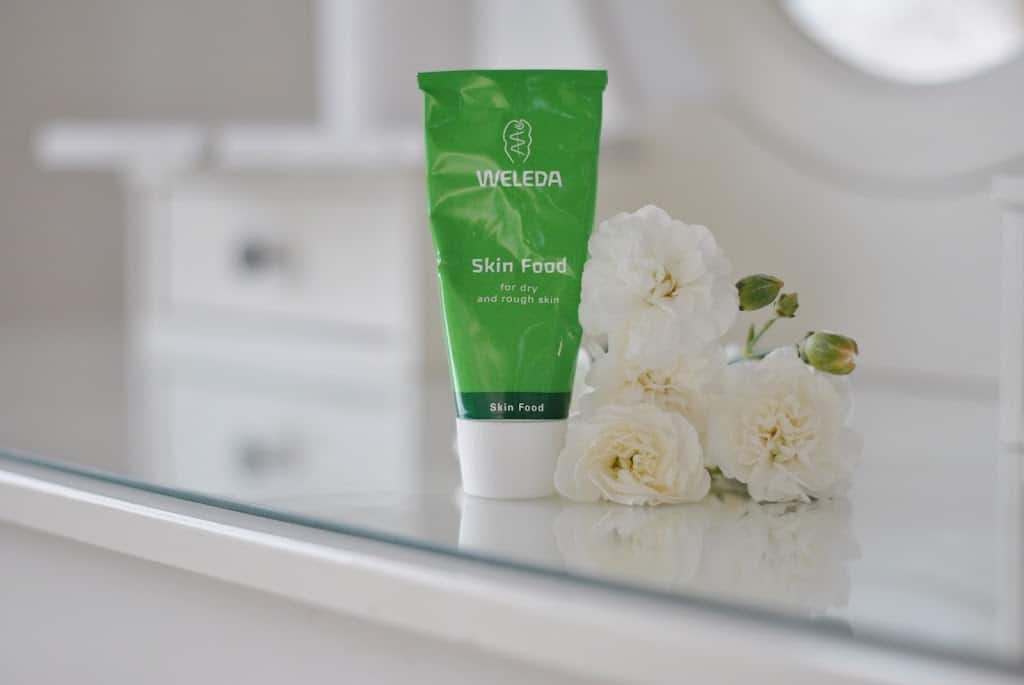 The first time I tried this I used it all over my body and quickly realised it's not really the right product for all over moisturising.
Since then I've used it liberally on much smaller patches of dry skin on my body and face, and it works much better this way.
It has quite a strong distinct citrus scent, but for use on small areas of skin it's not that noticeable.
I find this product works really well on patches of eczema and psoriasis. I like to keep a tube of it in my bathroom for dry skin relief on these areas.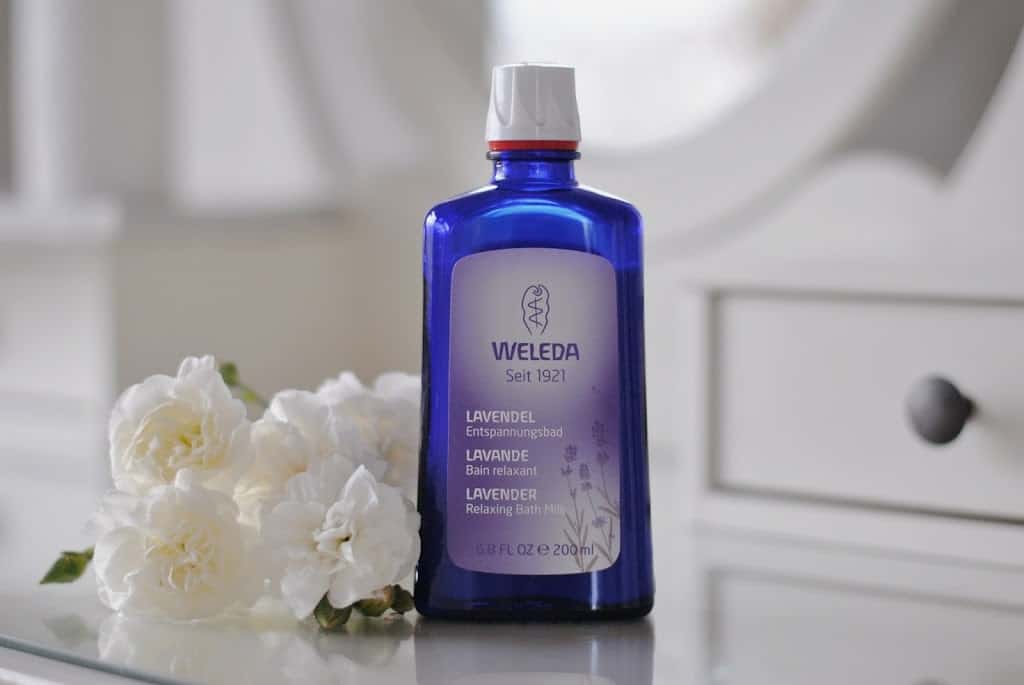 I love the idea of a bath milk so I was so excited to try this. The first time I tried it I was staying at a beautiful hotel, so pouring this into the huge tub felt even more luxurious.
I wanted to try this right before going to bed in the hope that it would send me straight to sleep and leave me feeling super relaxed. Never having used a bath milk before I had no idea how much I was supposed to use so ended up going slightly overboard and poured in almost half the bottle. Very indulgent indeed! The milk smells so good! Just like lavender essential oil and it did feel so relaxing and soft on my skin. Whether it was a coincidence or not I did feel very calm and slept like a baby that night so I'm guessing it did the trick. I can imagine this would be the perfect antidote after a long day at work or at the end of a stressful week to take a long hot bath and indulge as a treat. I can't wait to use this again, I'm saving it for when I'm really in need of some relaxation time, I just won't use half the bottle again next time!
As always thanks for reading and I hope this has given you a better idea for your Weleda purchasing decisions.