This post may contain affiliate links. Disclosure here.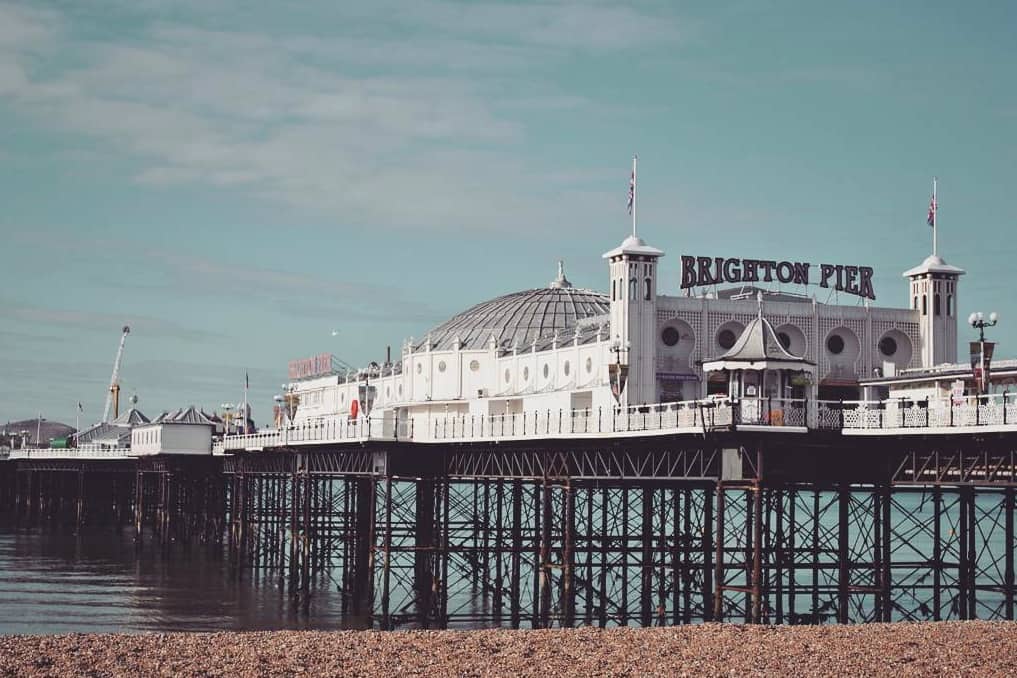 Last week my friend and I travelled on down to spend 48 hours in Brighton.
A place I hadn't yet been myself, but somewhere my friend had visited a few times and knew her way around.
The journey took around 6 hours so by the time we arrived we were pretty tired in need of some recuperation. In the form of pizza of course.
We stayed at the Jury's Inn right on the waterfront which was the perfect location, there are quite a few choices for a hotel on the waterfront but I honestly think we chose the best one there.
The hotel has 2 entrances meaning that one leads straight to the waterfront and the other entrance leads to streets lined with restaurants, cafes and shops.
Like I said… the perfect location for everything!
Best Places for Food and Drinks
Less than a 5 minute walk away from the hotel you can find the Pavilion, main shopping area, and the Lanes which houses all of the most amazing little independent shops.
42 Juice was a place I had been wanting to visit which has everything from organic raw juices, nut milks, superfood smoothies and juice shots.
Now I can't talk about 42 Juice without mentioning their Turmeric and Ginger shot.
Firstly because it is the most fiery juice I have ever tasted in my life, I literally tried one drop and couldn't feel my tongue!
And secondly because after a few days of my friend feeling run down and ill with a sore throat, that shot cured her!
The day after she impressively guzzled down the juice shot like a crazy woman she woke feeling 100%. Coincidence?
Don't think so! So if you are ever in need of a health boost in Brighton, you know where to go!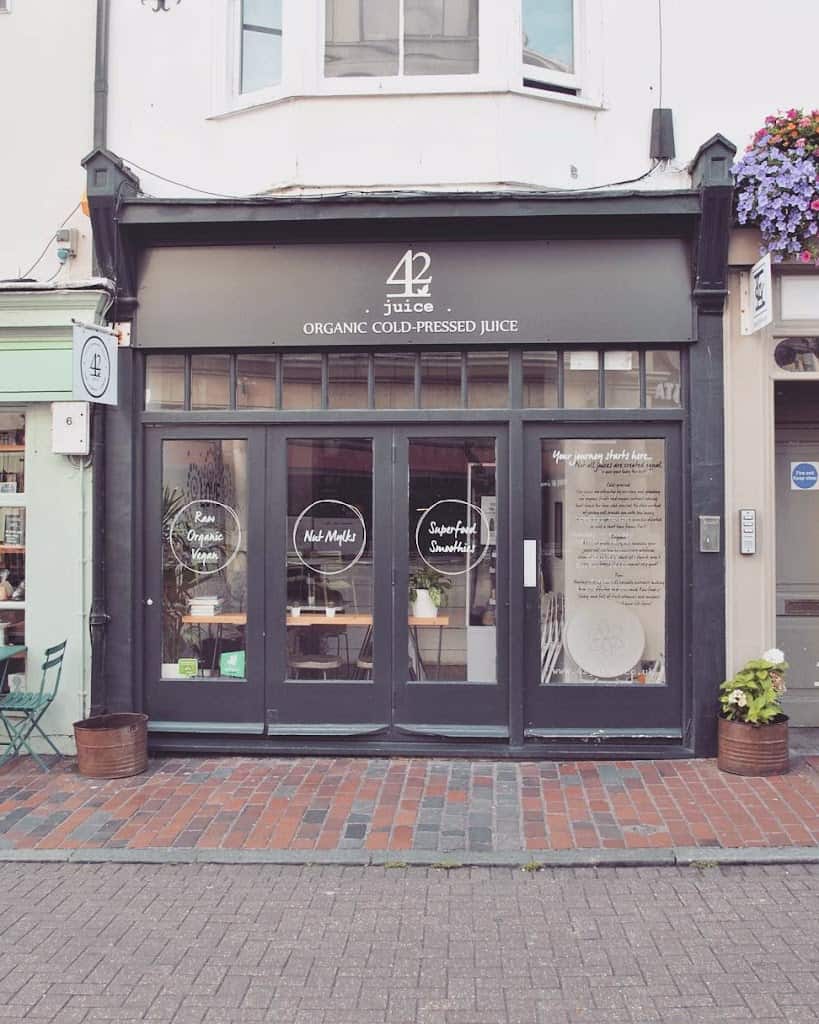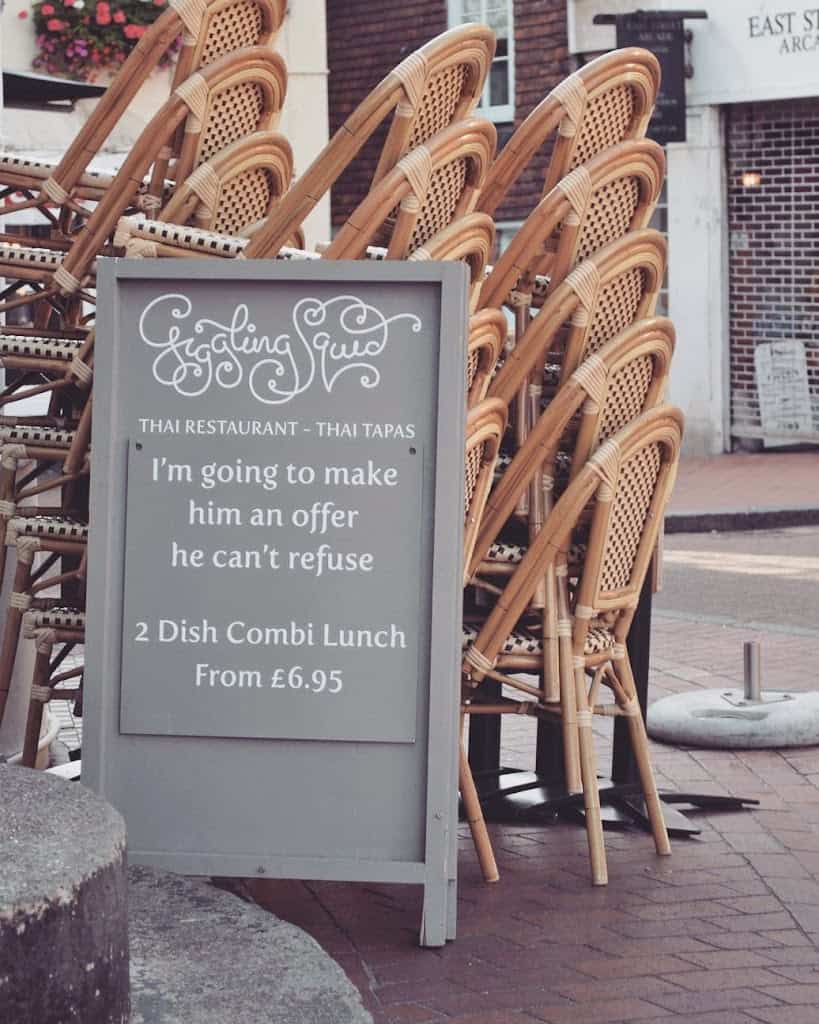 Veggie/Vegan Recommendations
One thing I noticed in Brighton regarding places to eat, there are so many options for free from diets, vegans and vegetarians.
Most places seem to offer Gluten Free and Dairy Free options which made my life a lot easier when deciding where to go out for food.
A great place I went to for some healthy food supplies was Infinity Foods.
This place offered everything from cupboard essentials, bath and beauty products and fresh produce.
While walking around the Lanes I spotted a place called VBites which was on a road leading down to the waterfront.
Although I didn't get the chance to try the food there it did offer a full vegan menu and again had Gluten Free options.
If I go to Brighton again at some point this is a place I would really love to try.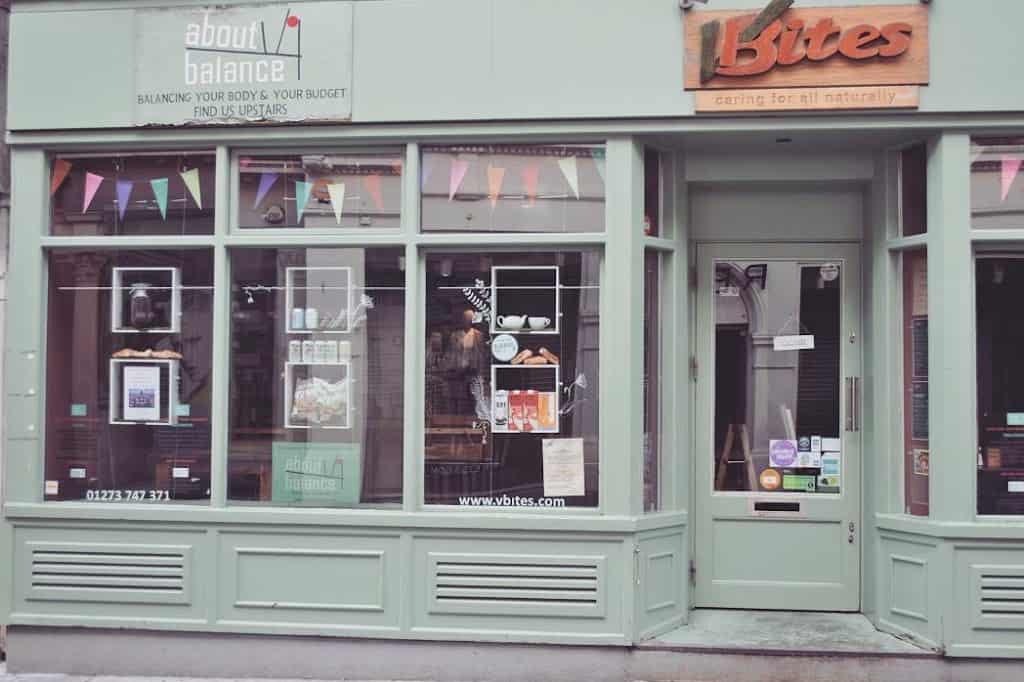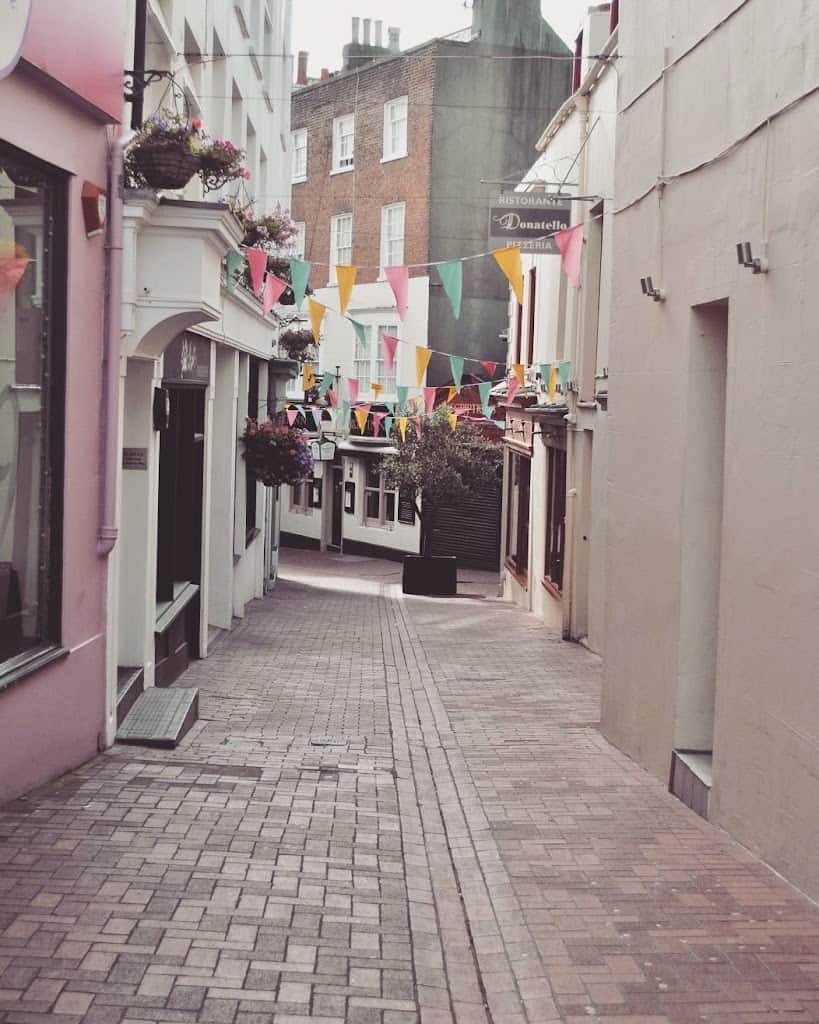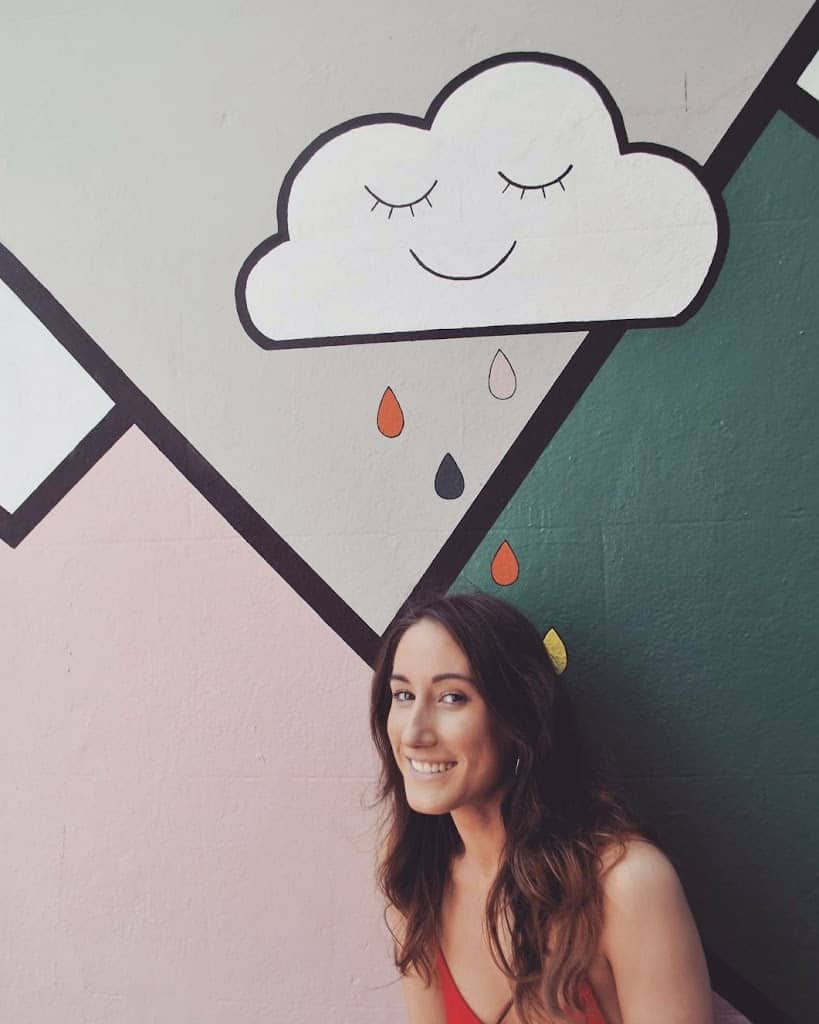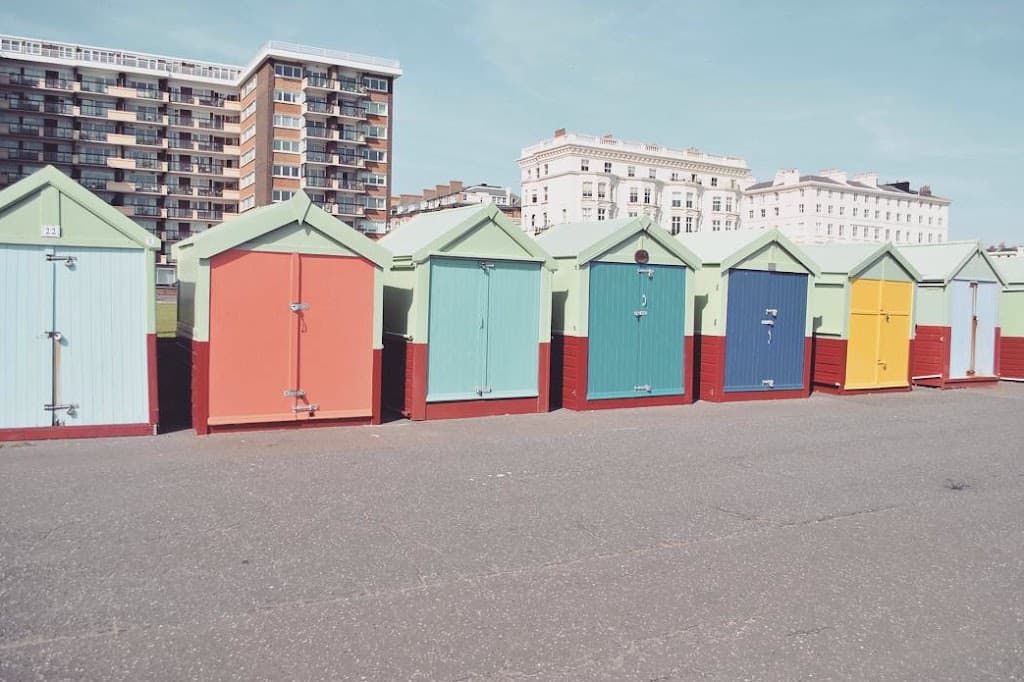 I hope you have enjoyed reading about my 48 hours in Brighton.
Hopefully if you are planning a trip to Brighton this has given you some helpful ideas of places to go while you are there.
Don't forget that juice shot.
Thank you for reading!